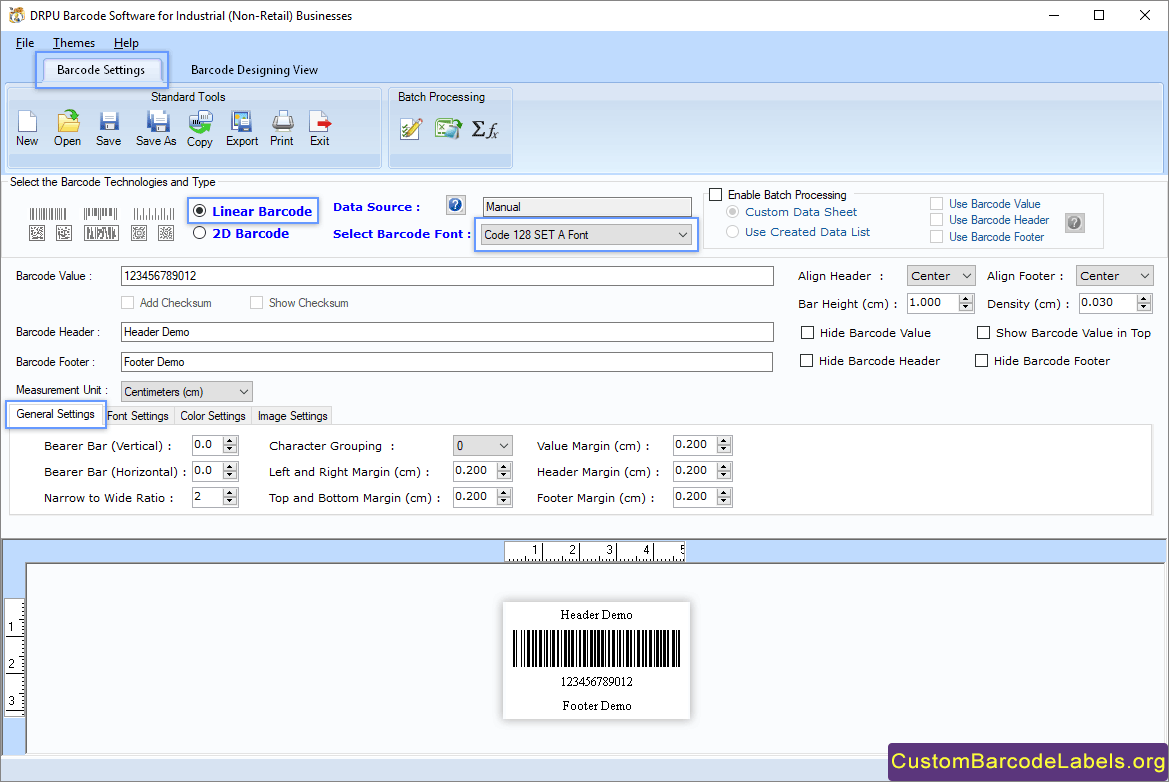 In Barcode Settings, click Linear Barcode then select the Barcode Font and change the General Settings as per need.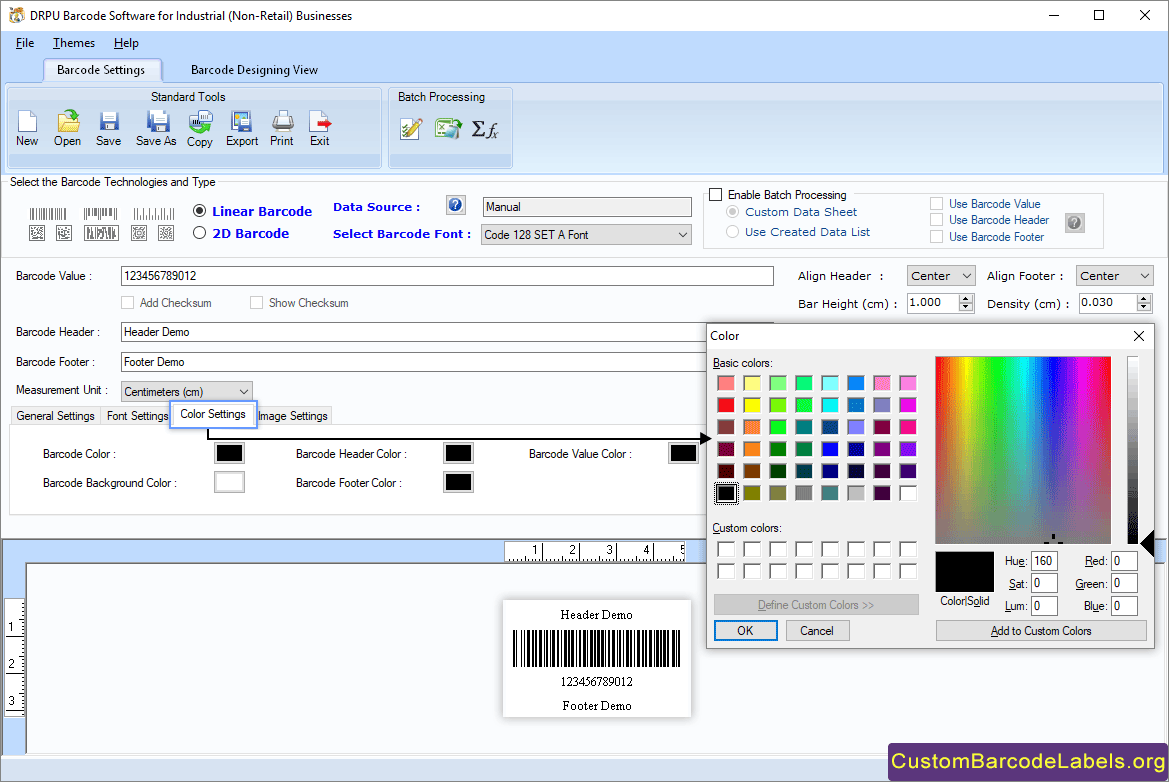 Click on Color Settings to change the color of the barcode or text.
In Card Properties, change the Card Name, Shape, Size and border of the card.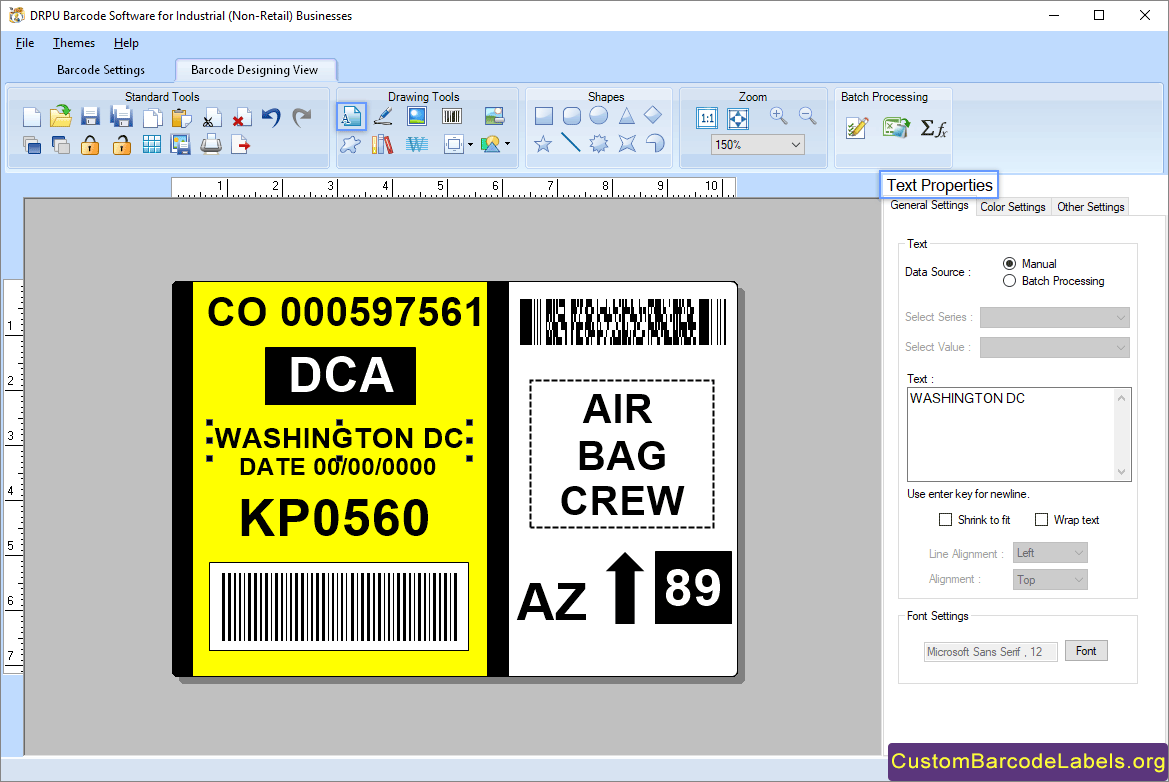 In Text Properties, change the General Settings, Color Settings and Other Settings of the text.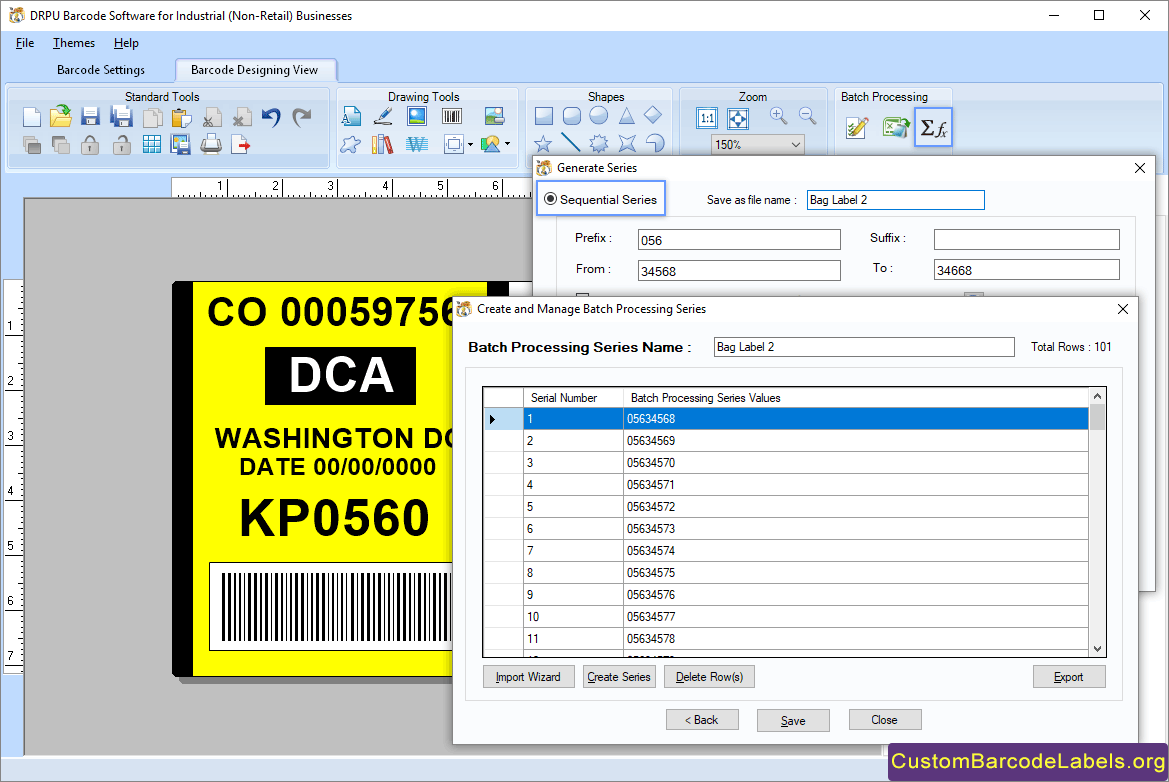 Select Sequential Series then enter the value in From and To, your batch processing series is generated.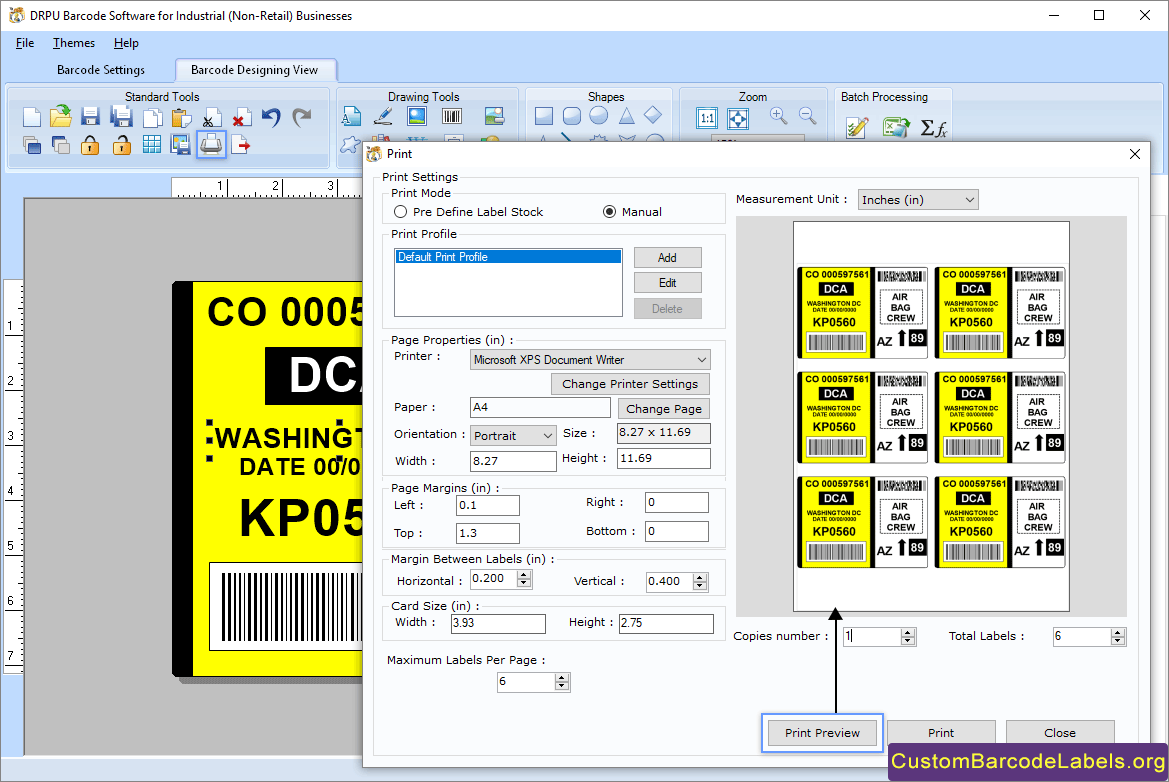 Set rows, column and margin value for printing barcode as per needs.