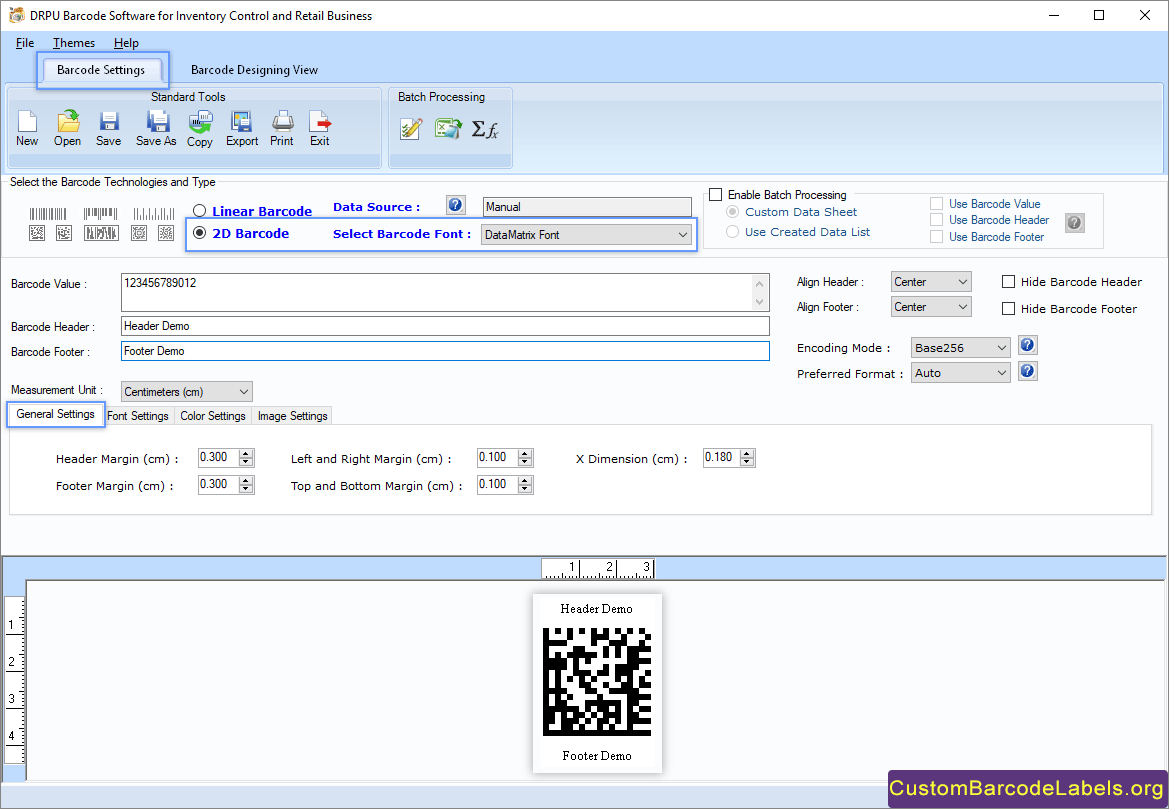 Click on Barcode Settings and select 2D Barcode then click on General Settings to change the dimensions of header and footer.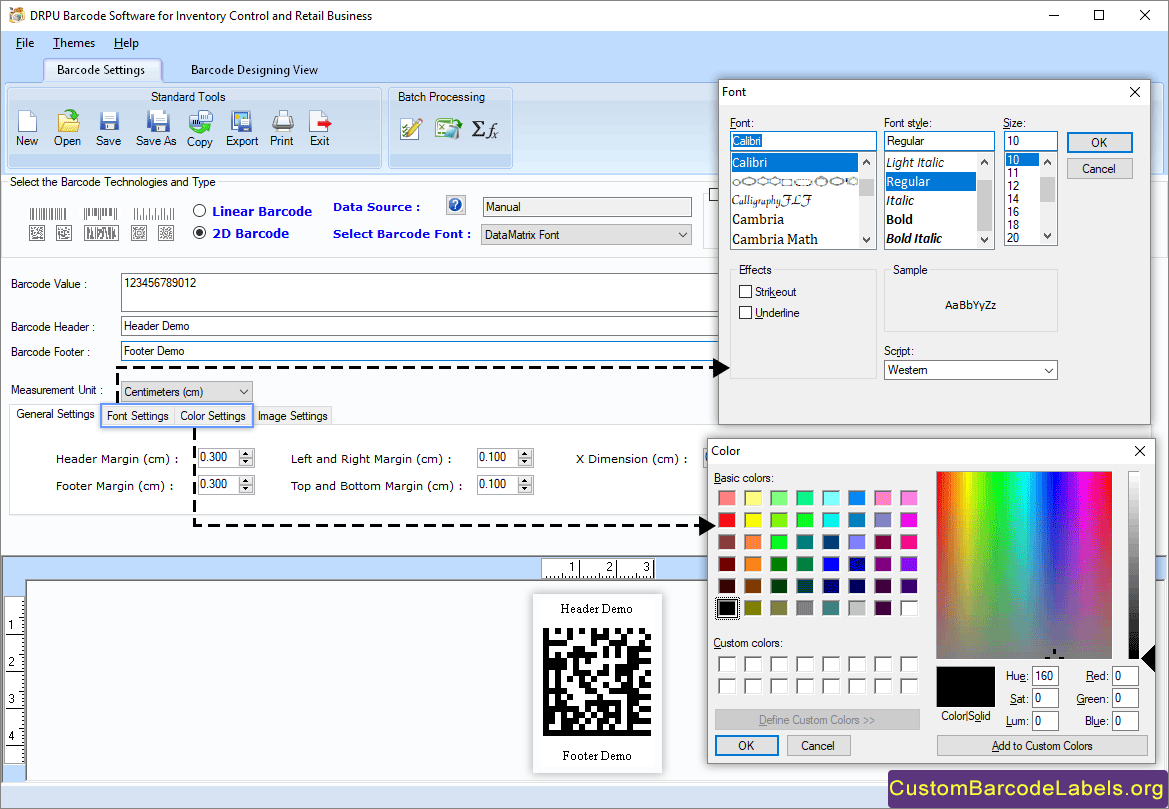 Click on Font Settings to change the Font of the header and color settings to change the color of the text.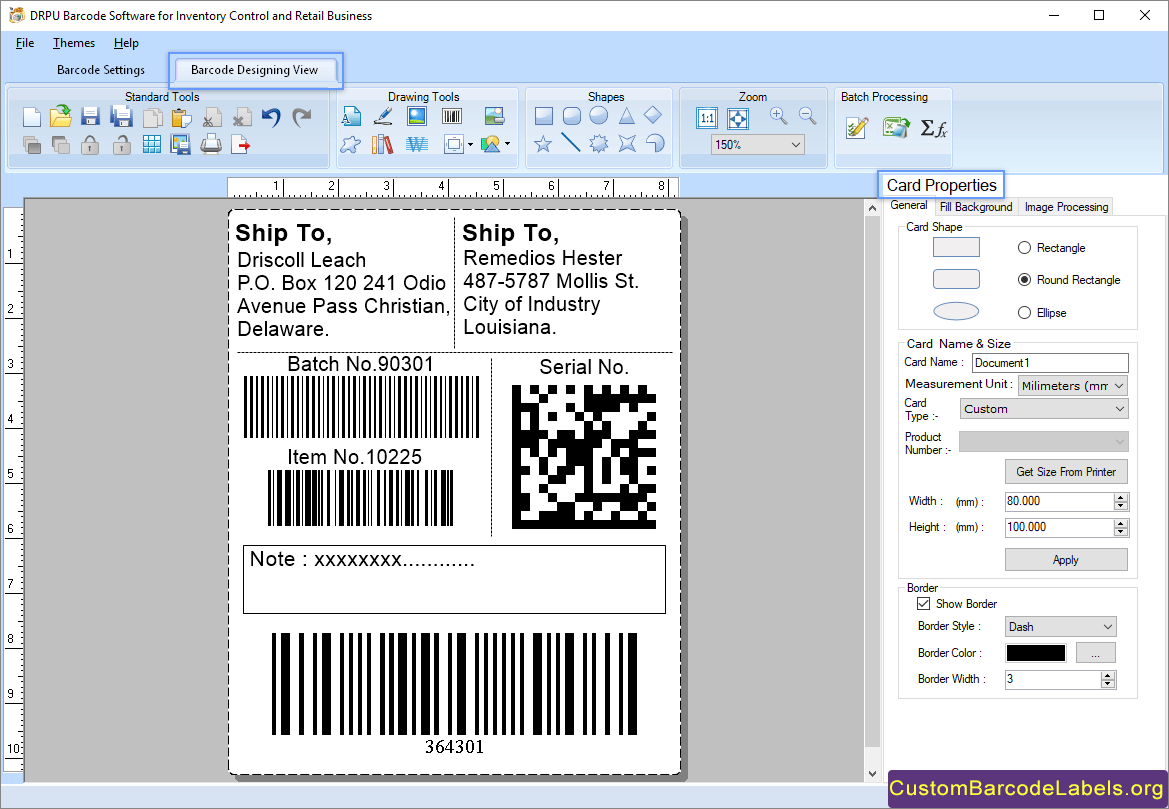 In Barcode Designing View, click on Card Properties to change the Card name, Shape, Size and border of the card.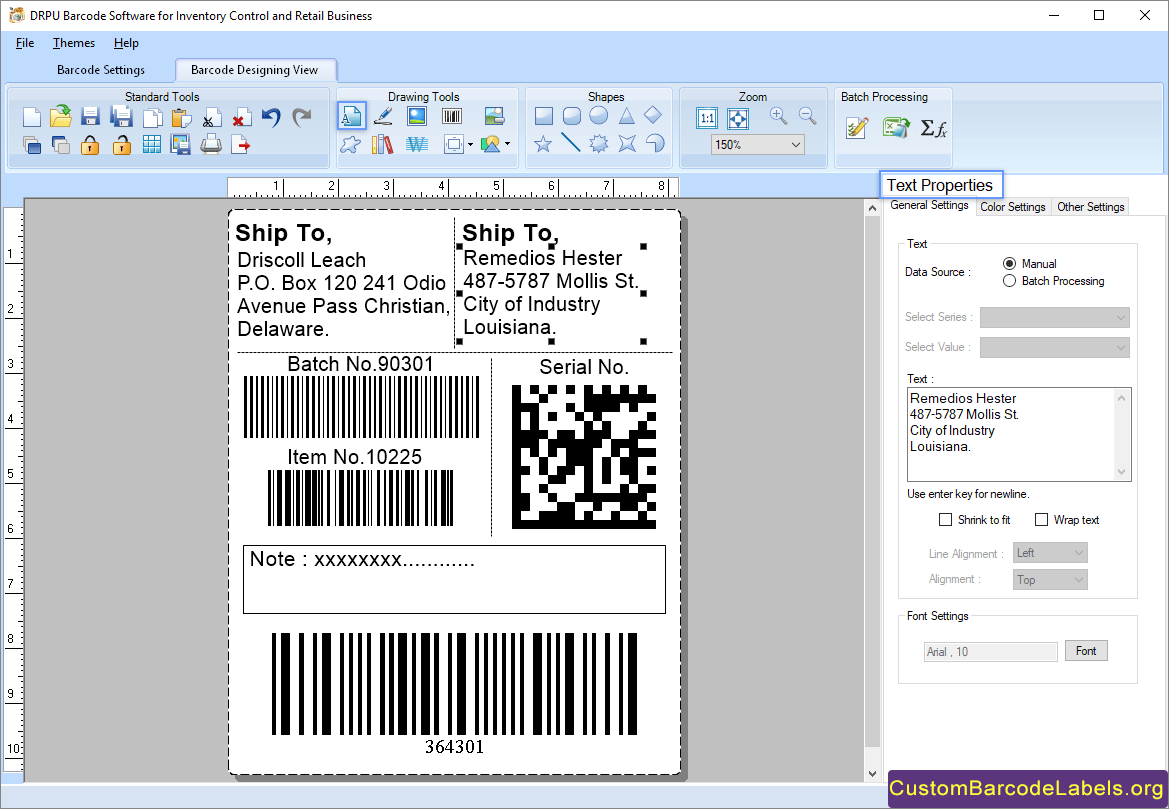 Click on Text Properties to change the settings of the text as shown in above figure.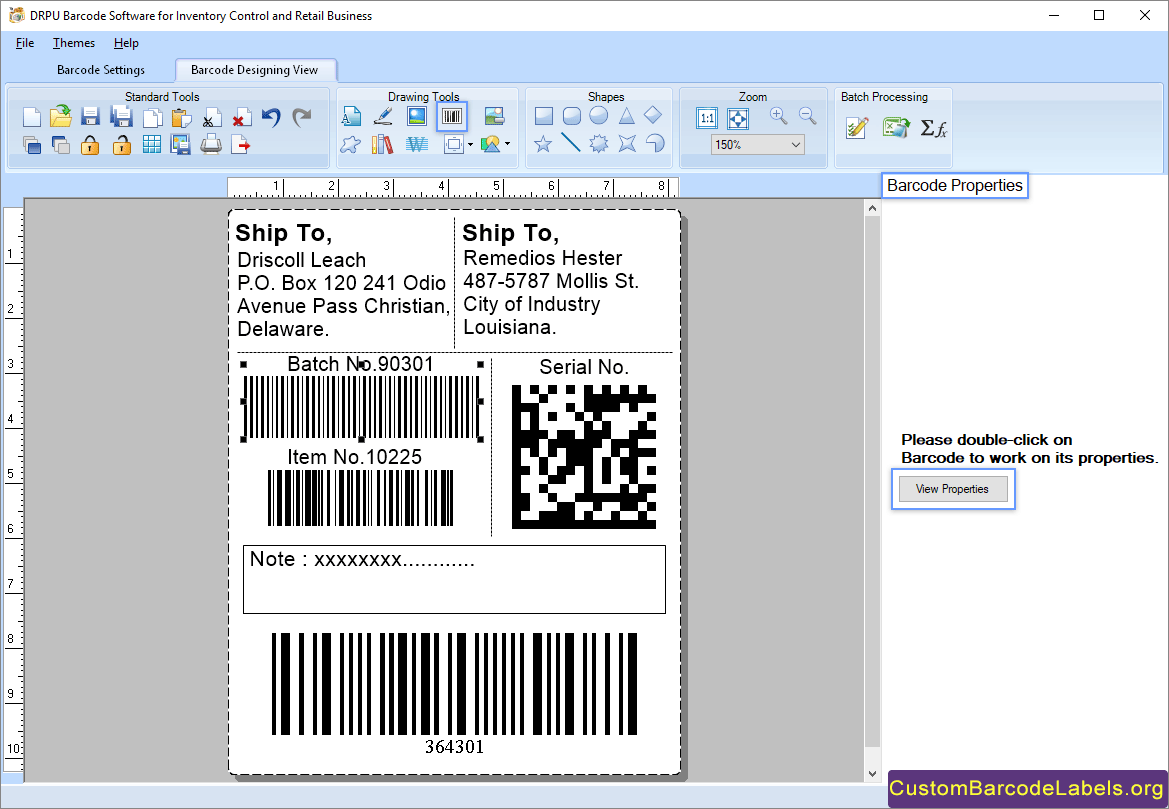 Double click on the barcode to change the properties of the barcode.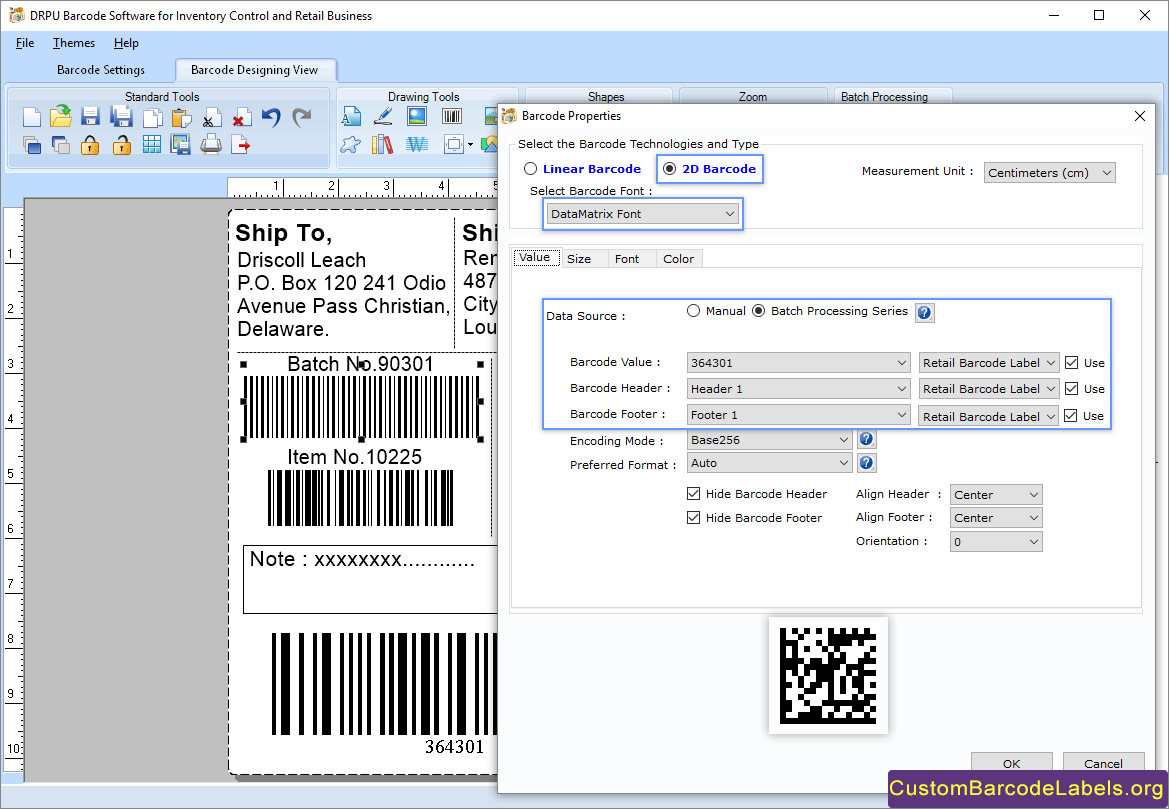 In Barcode Properties, click on 2D Barcode then enter the Barcode Value, Barcode Header and Barcode Footer.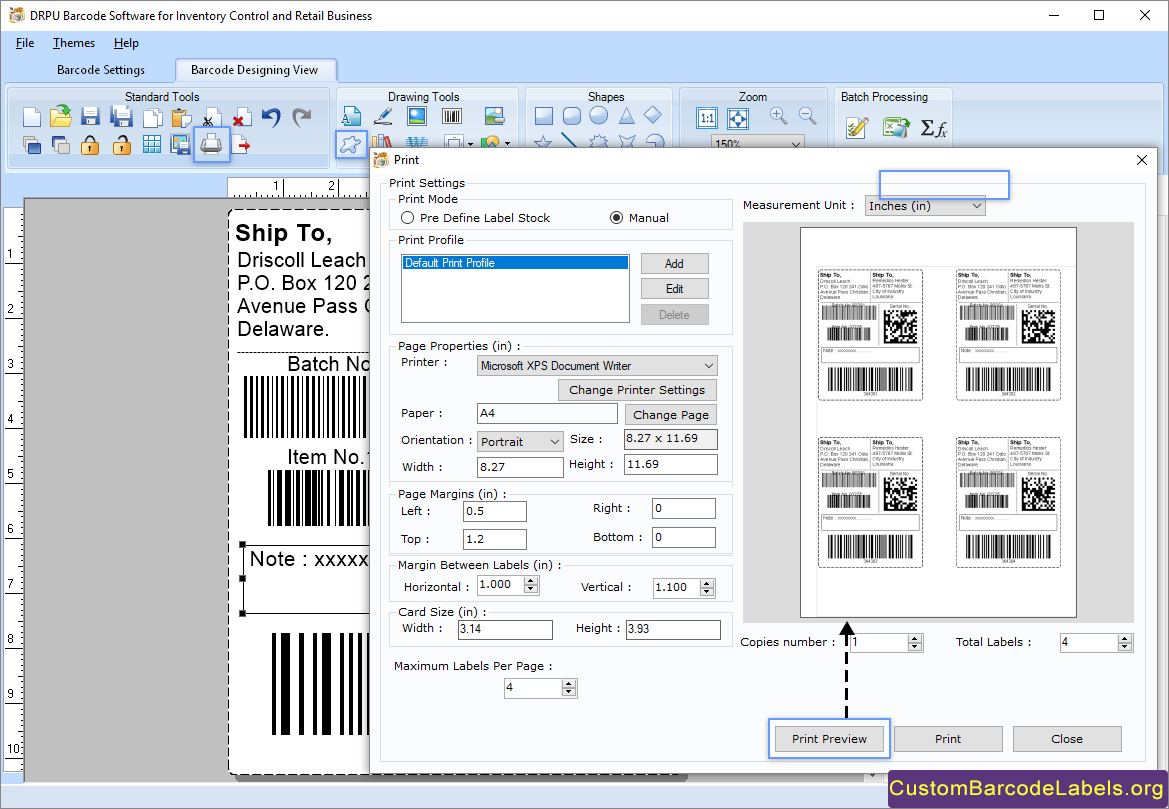 In Print Wizard, change the print settings if you want.