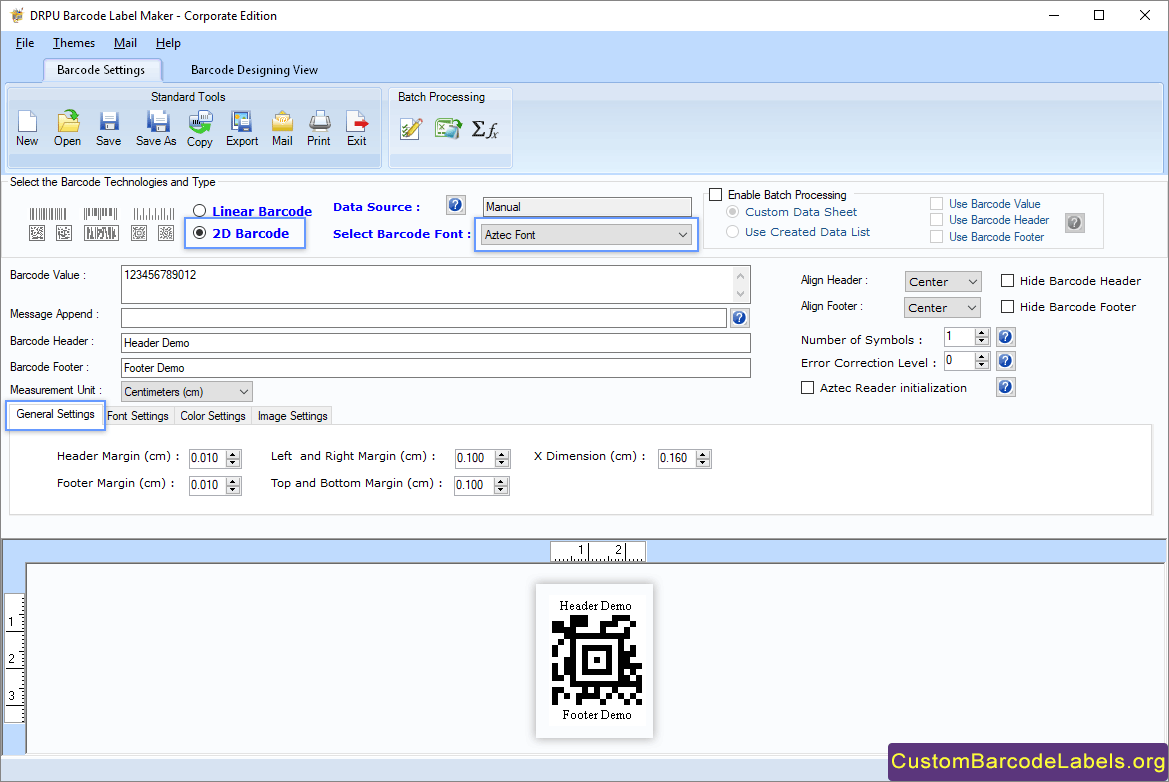 View Designed barcode tags by barcode labels tool - corporate edition using barcode properties (Barcode technologies/type, barcode value).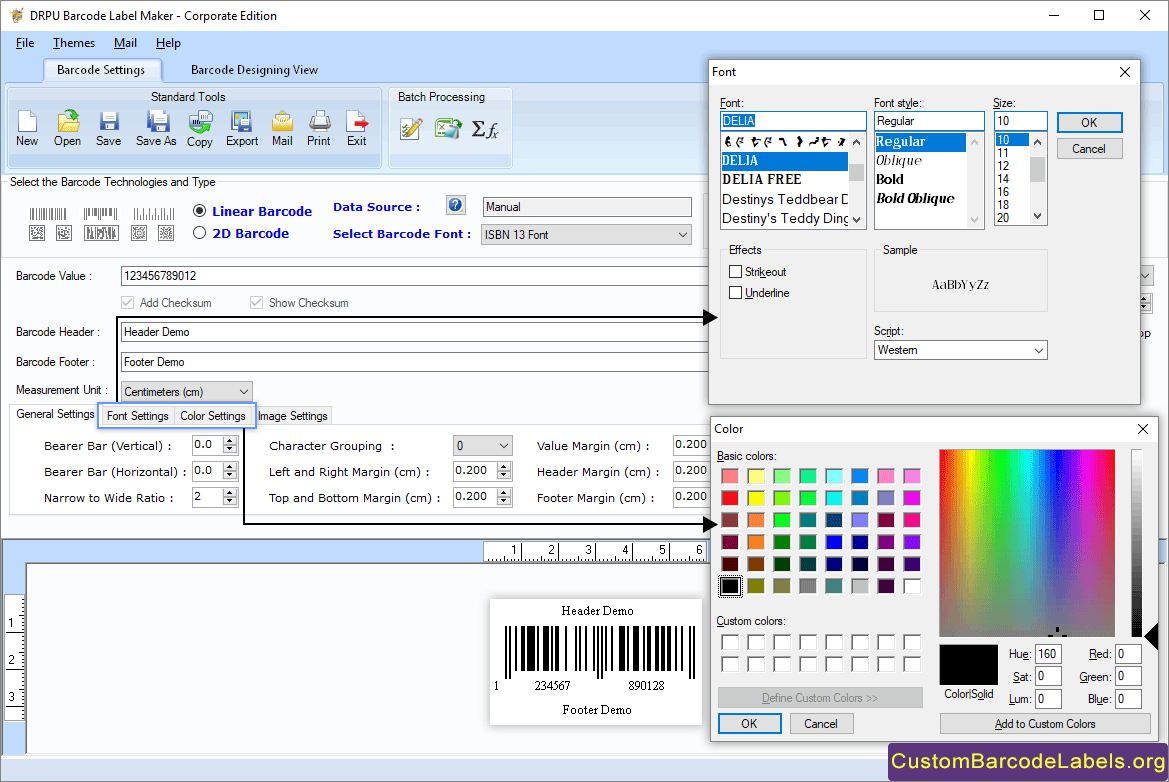 Click on Font Settings to change the font style and size of the header.
In Card Properties, change the Fill background and image processing according to your requirements.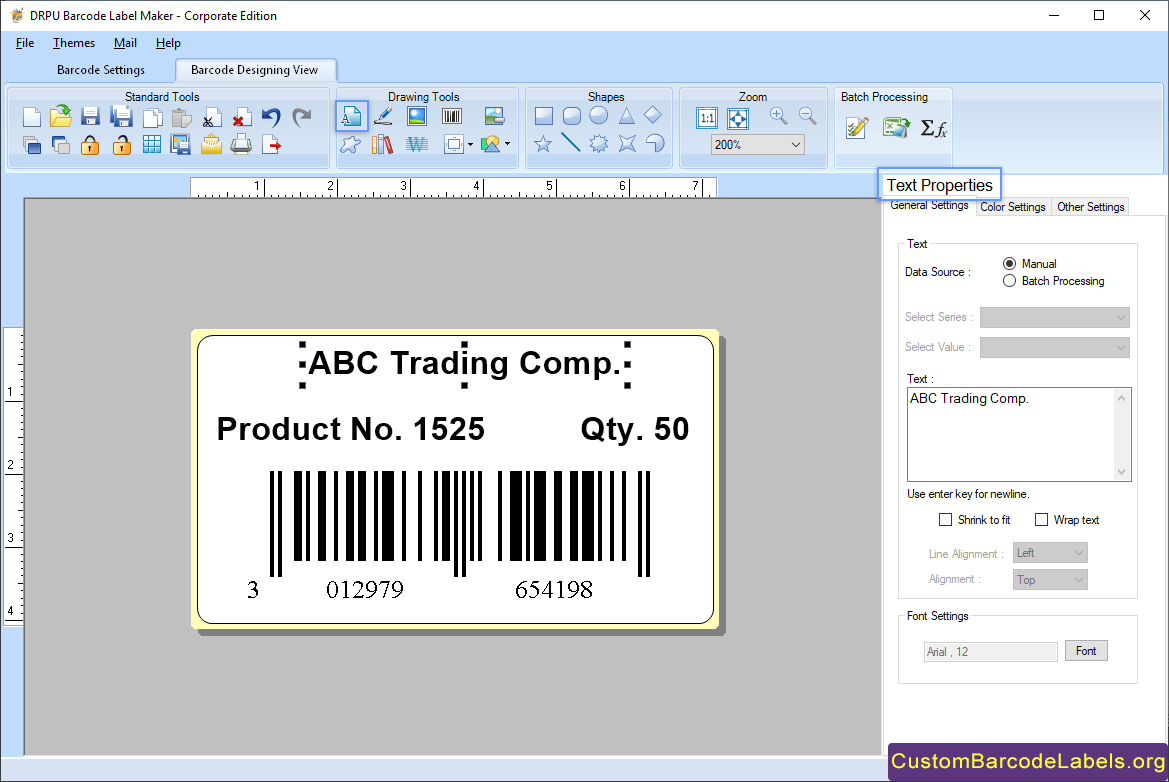 In Text Properties, change the General Settings, color settings and other settings of the text.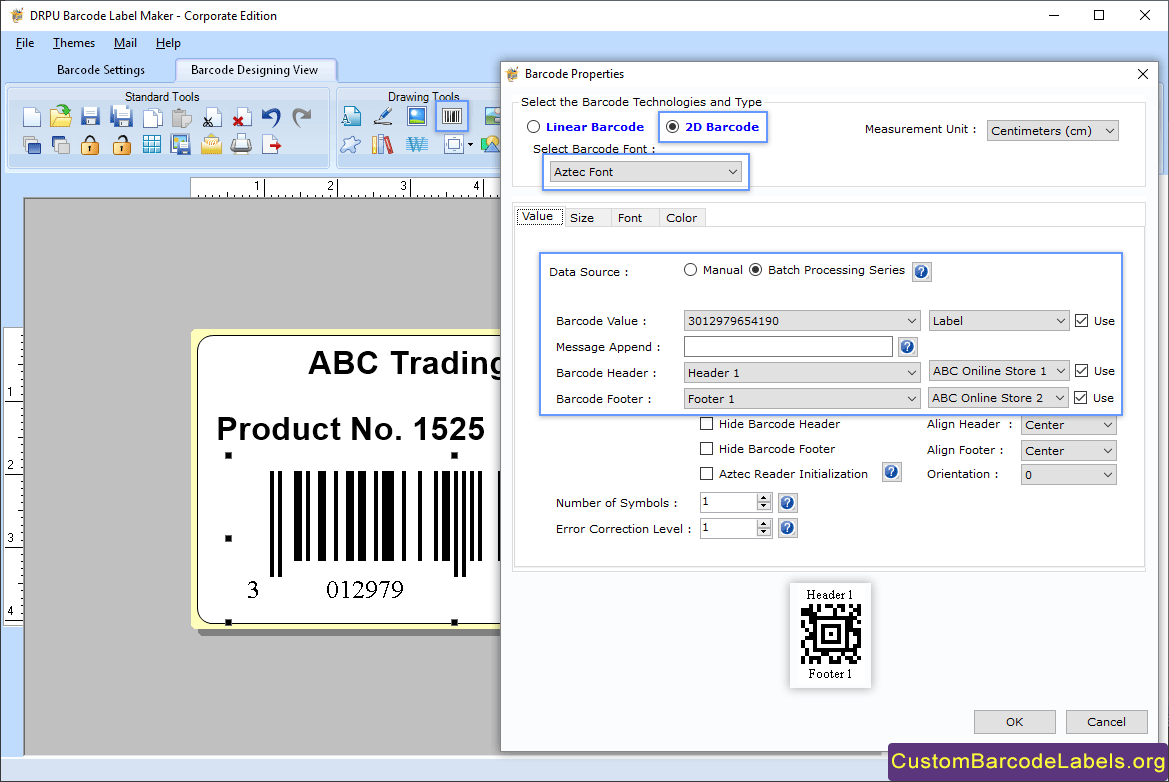 Double click on Barcode to open the Barcode Properties then Select the technologies type and barcode font.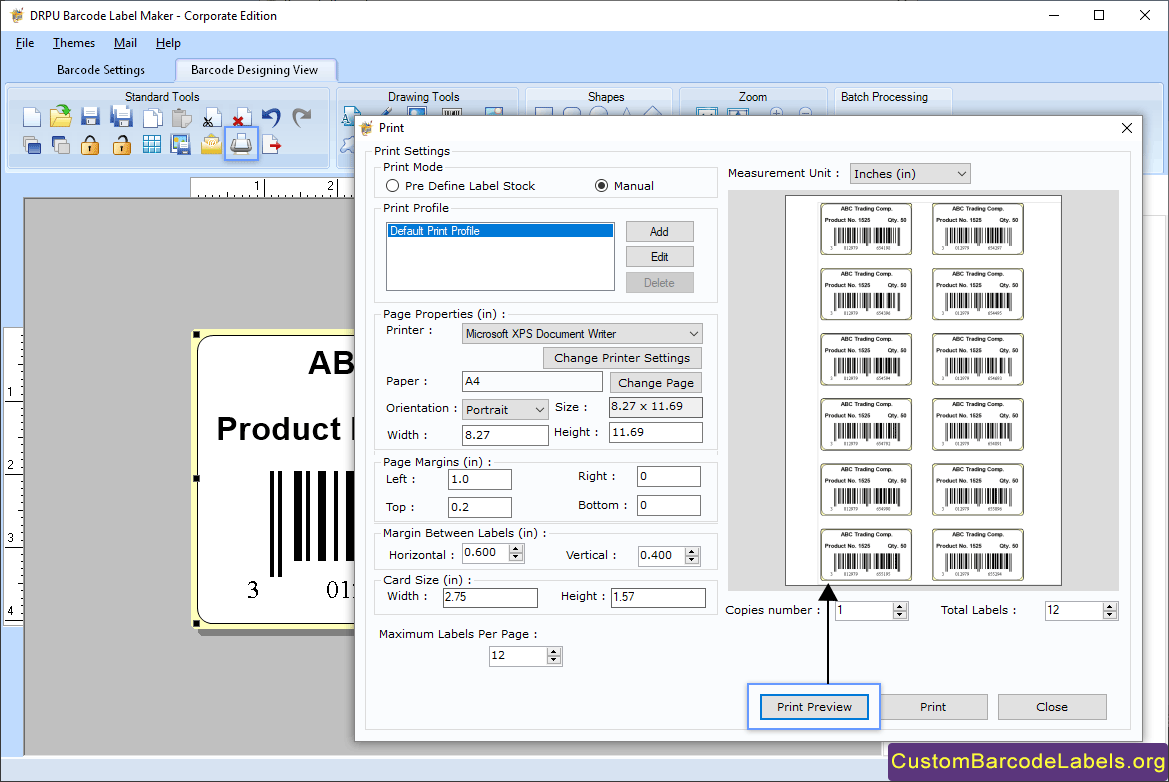 For printing designed barcode images, click on print button from "Standard tool" and set print mode either pre-defined label stock or manual as per need.