In Barcode Settings, Select Linear Barcode then enter the Barcode Value, Barcode Header and Barcode Footer.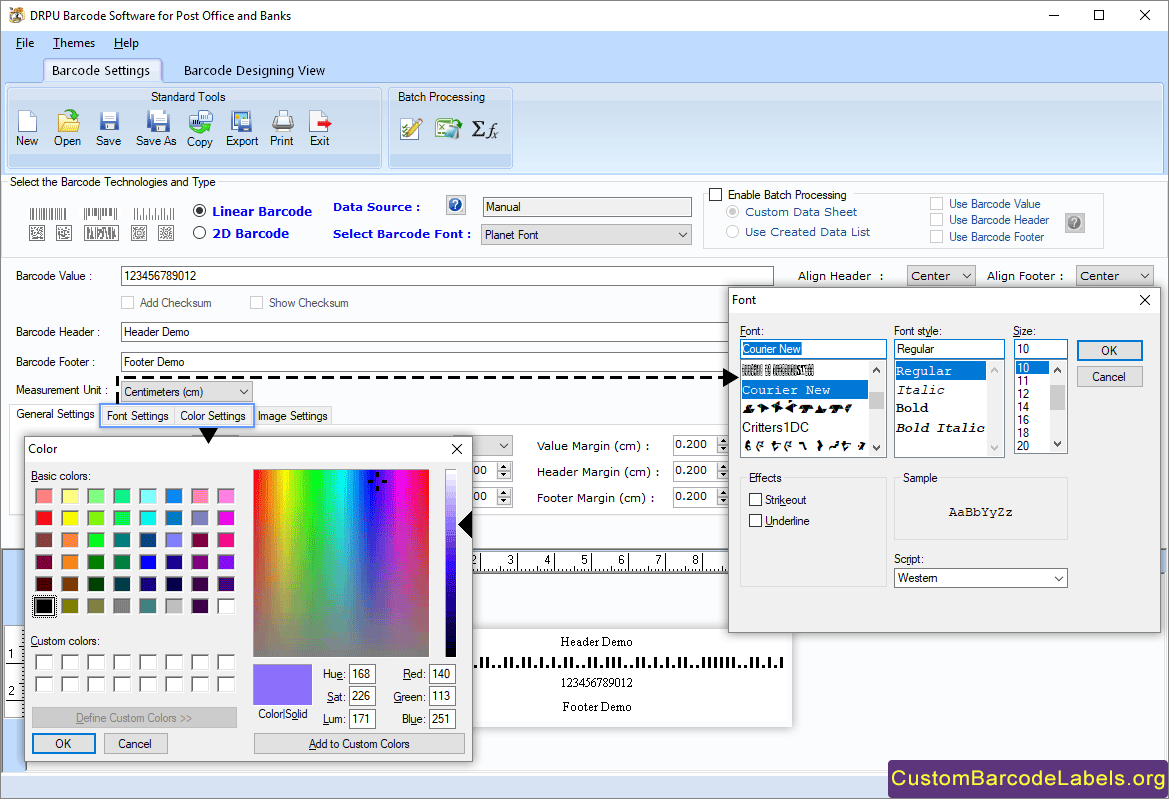 Click on Font Settings to change the style and size of the font.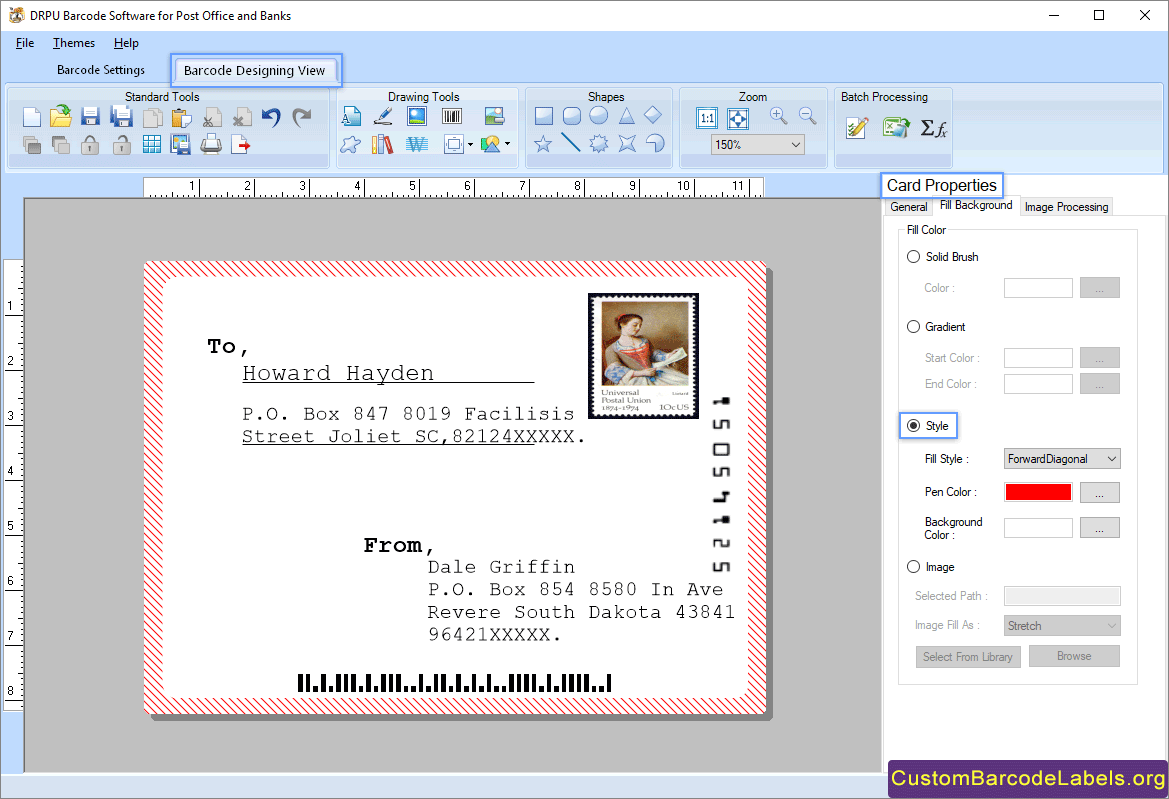 In Barcode Designing View, Click on Card Properties and change the style of the card.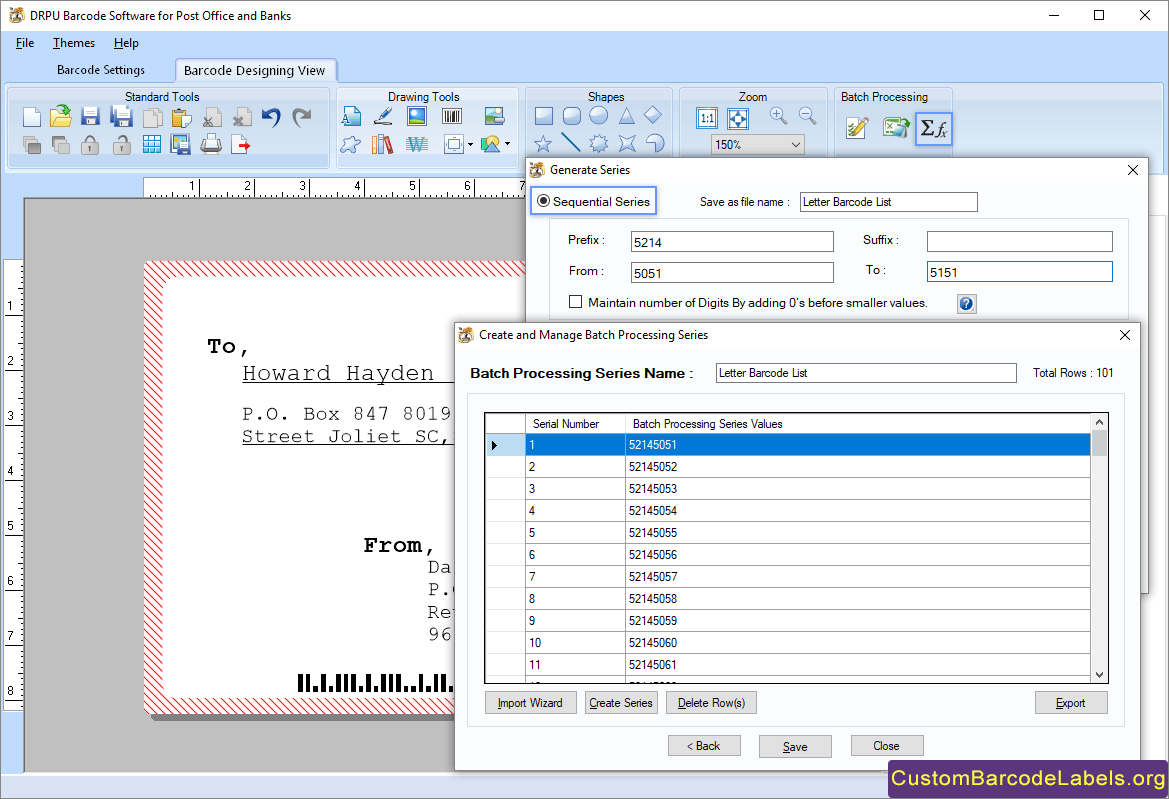 Select Sequential Series and enter the necessary values then your batch processing series generated.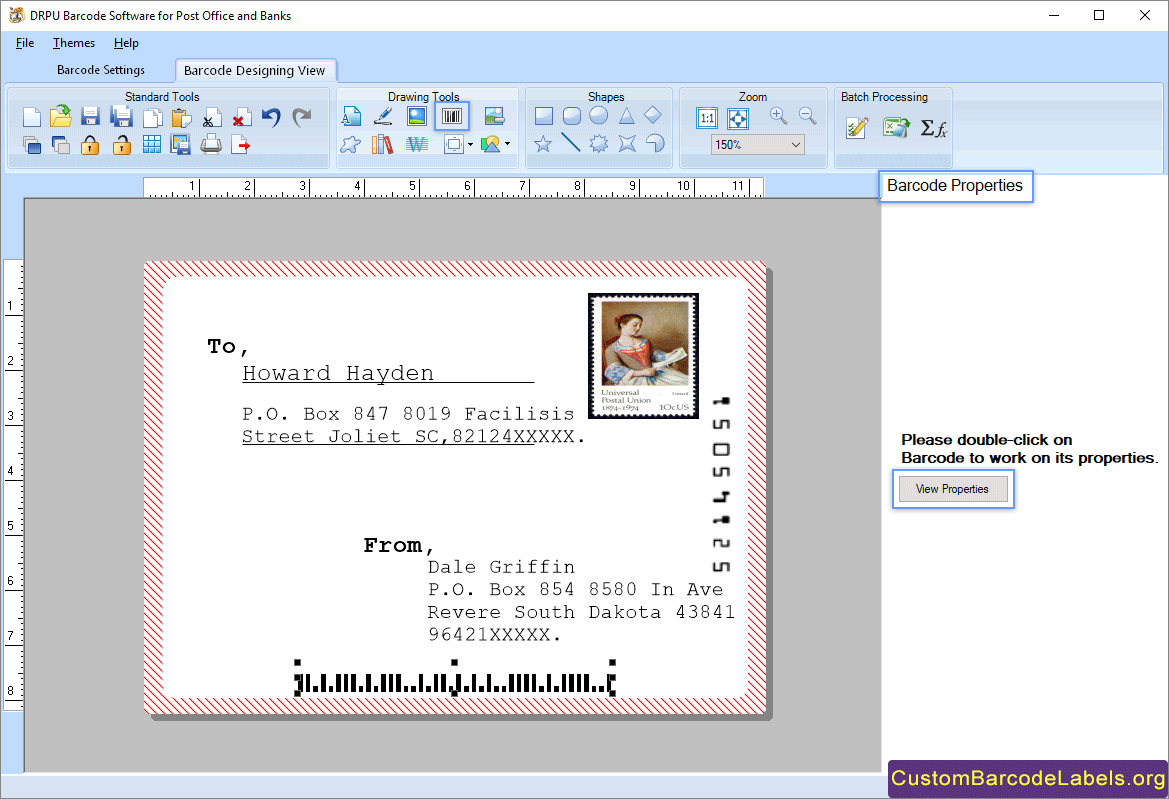 Double click on the barcode to work on the barcode properties.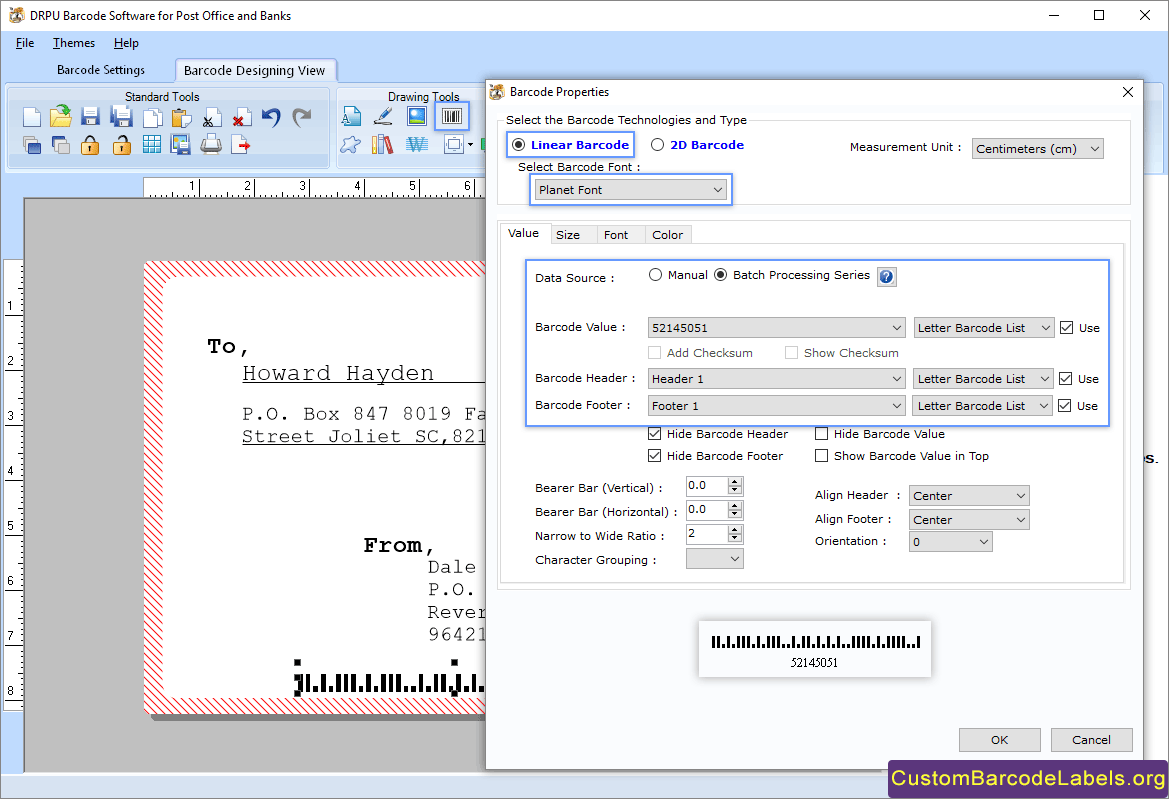 Select Barcode Type and Barcode Font then enter the value of Barcode Header and Barocde Footer.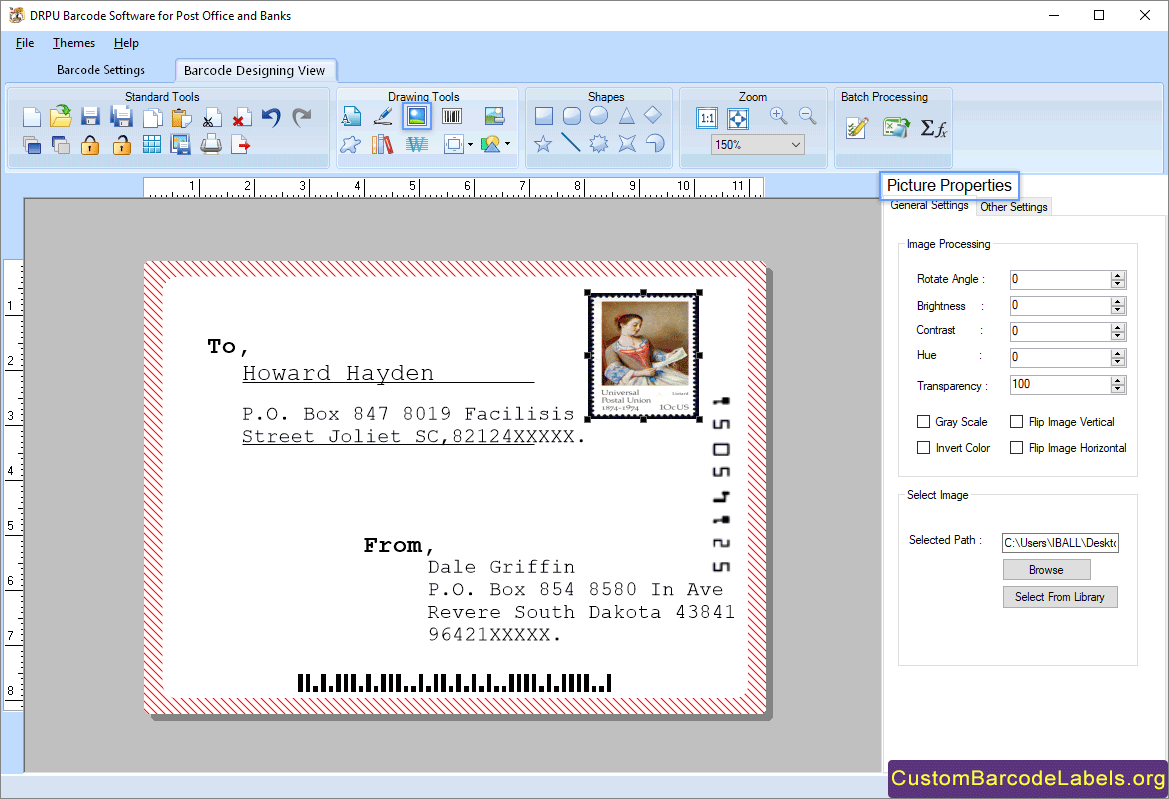 In Picture Property, Click General Settings then set the image as shown in fig.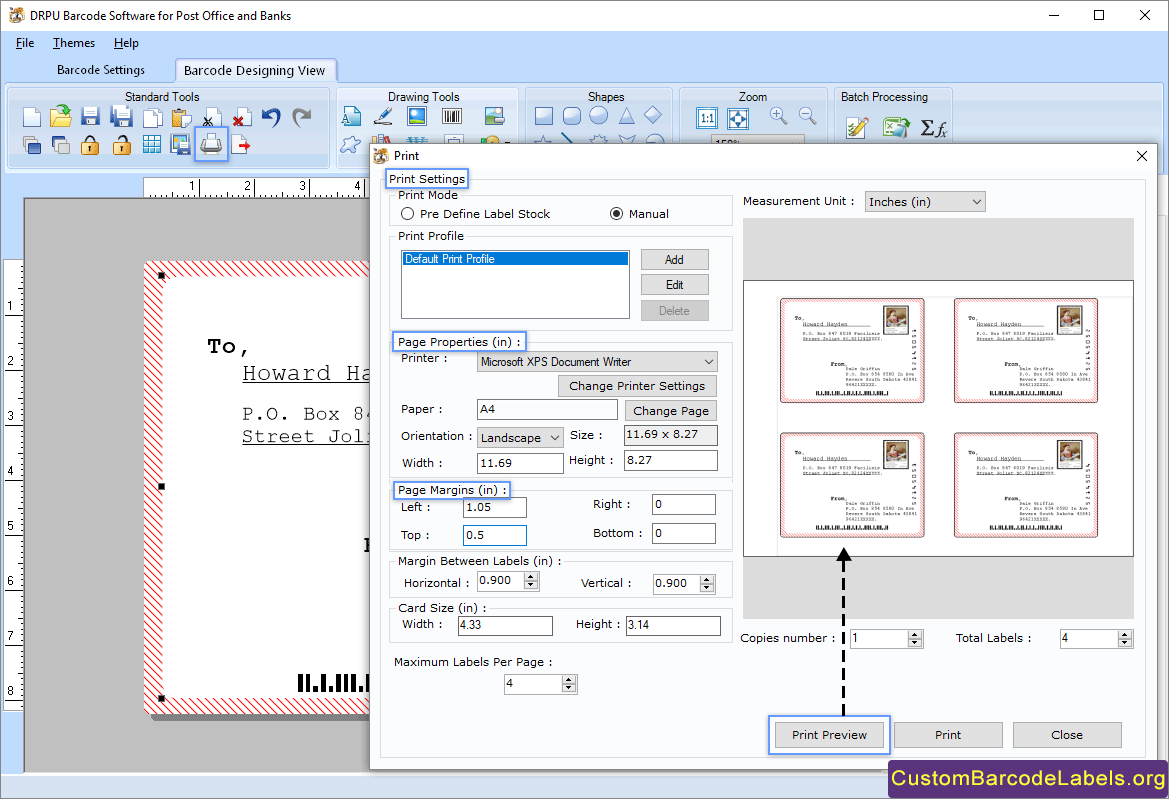 In Print Wizard, change the Print Settings, Page Properties and Page Margins according to your need.