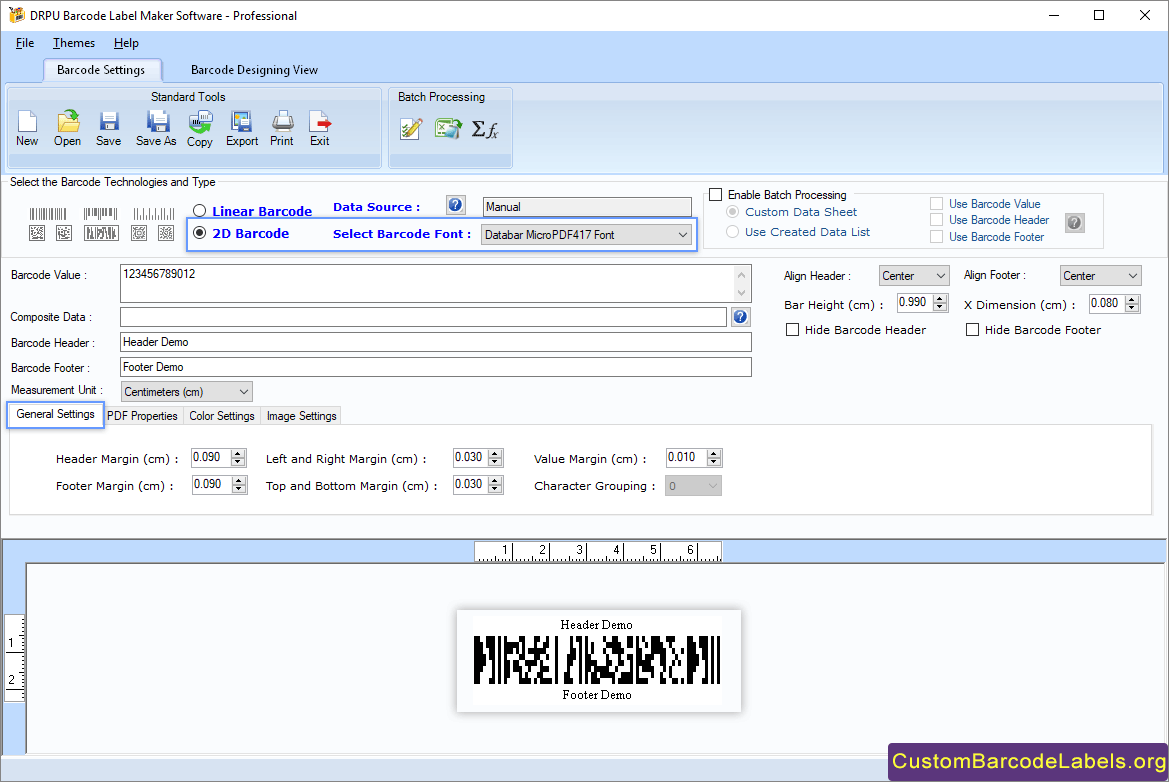 In Barcode Settings, Select 2D Barcode and Barcode Font then click on General Settings to change the margin of header or footer.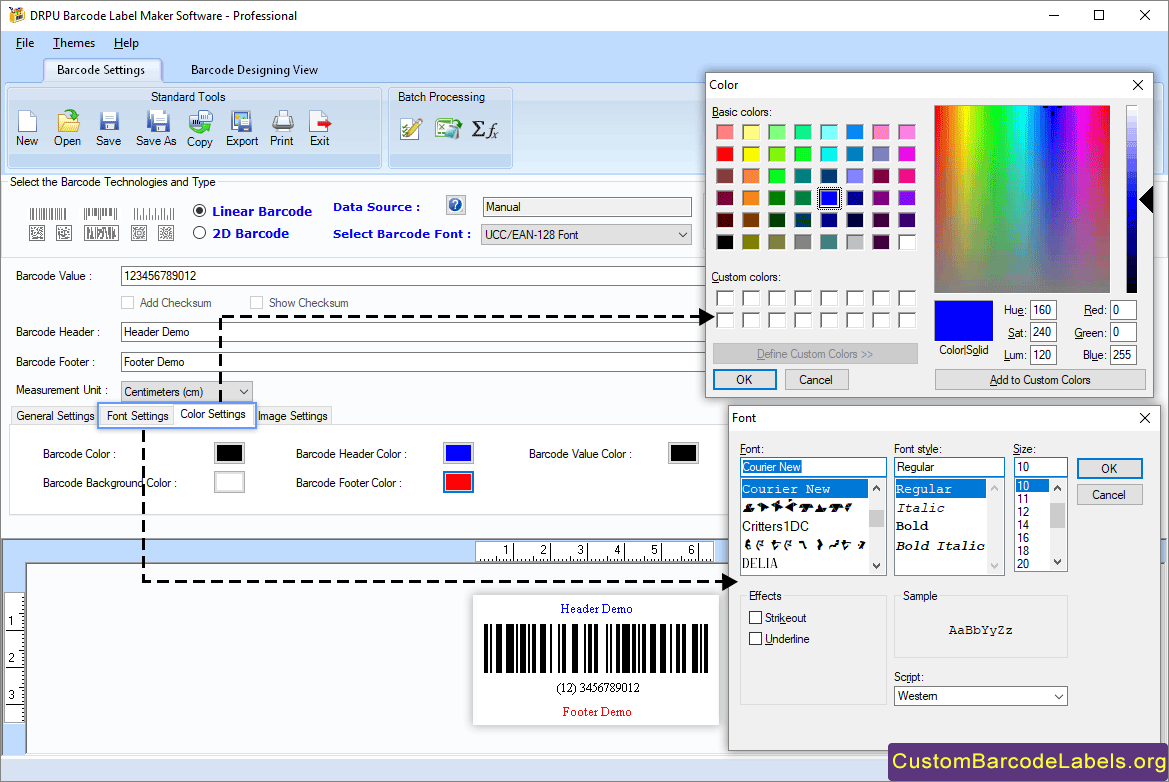 Click "Font Settings" to change the style and size of the font and "Color Settings" to change the color of the barcode.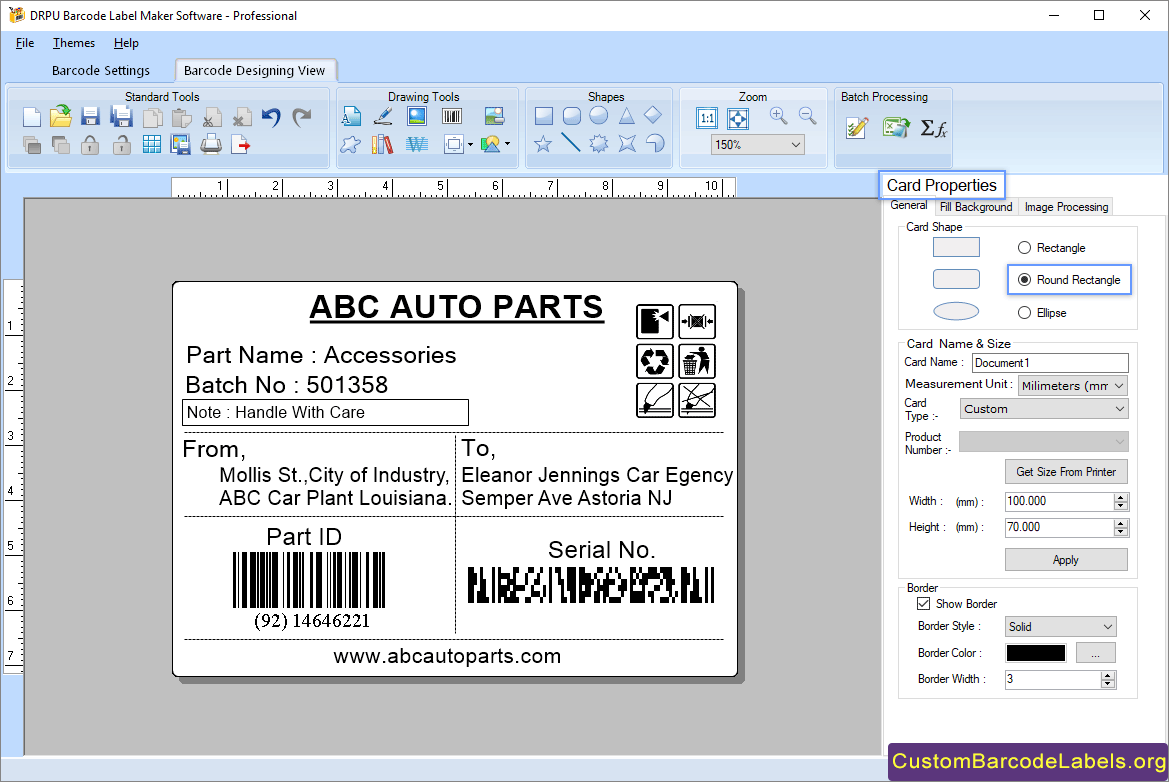 In Barcode Designing View, Click on Card Properties to change the Card Name and shape of the Card.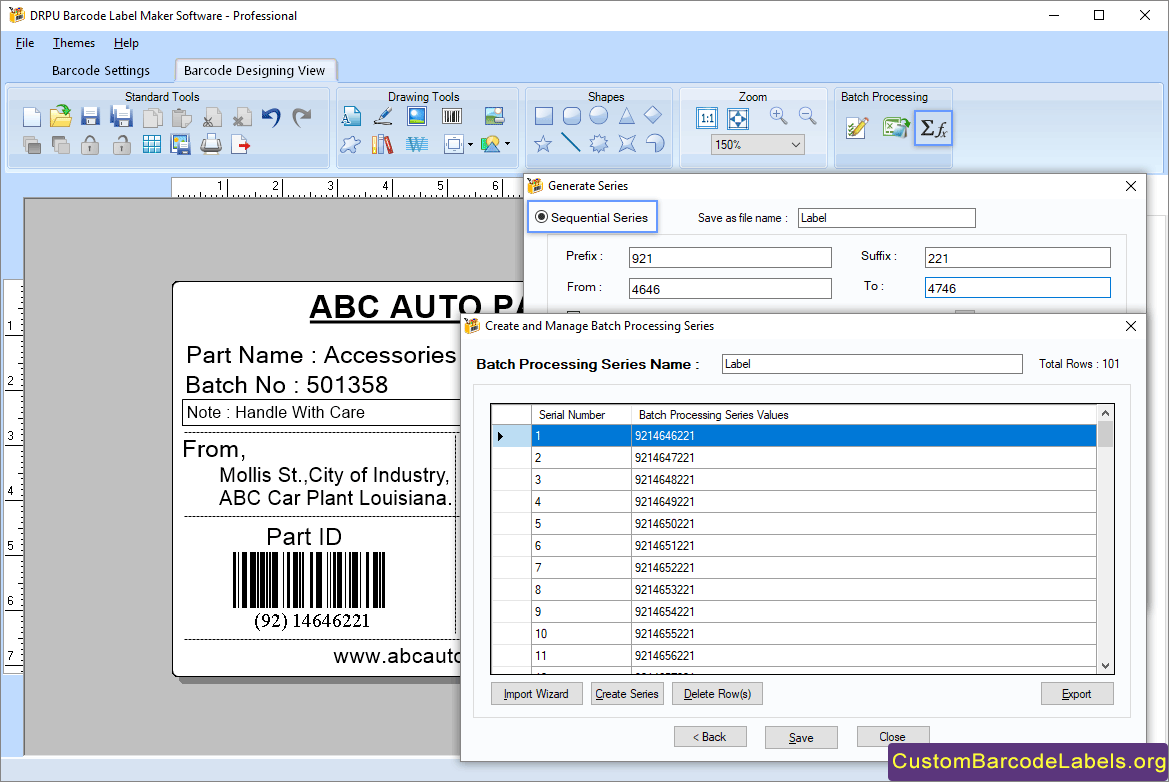 To Generate the Batch Processing Series, select sequential series and enter the necessary details.
In Barcode Properties Wizard, Select 2D Barcode then enter the barcode header and barcode value.
Click Line Properties then change the line direction, line style in the General Settings.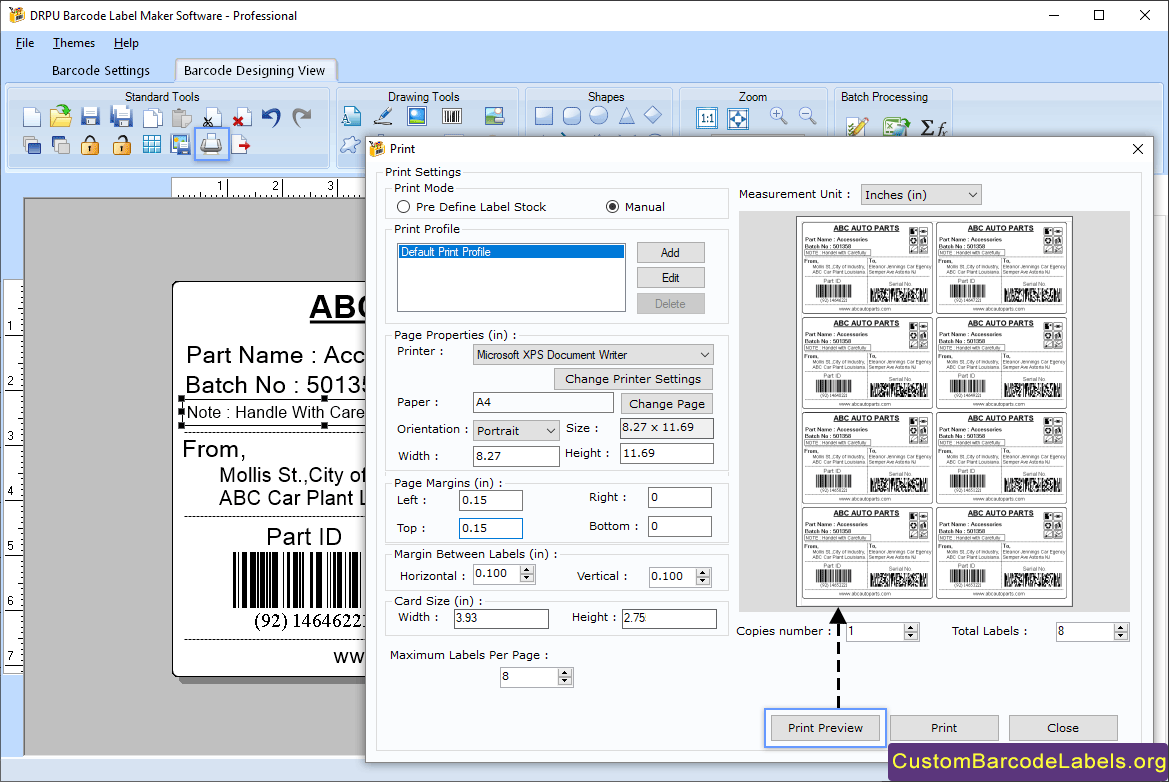 Print setting feature to set alignment of designed barcode.