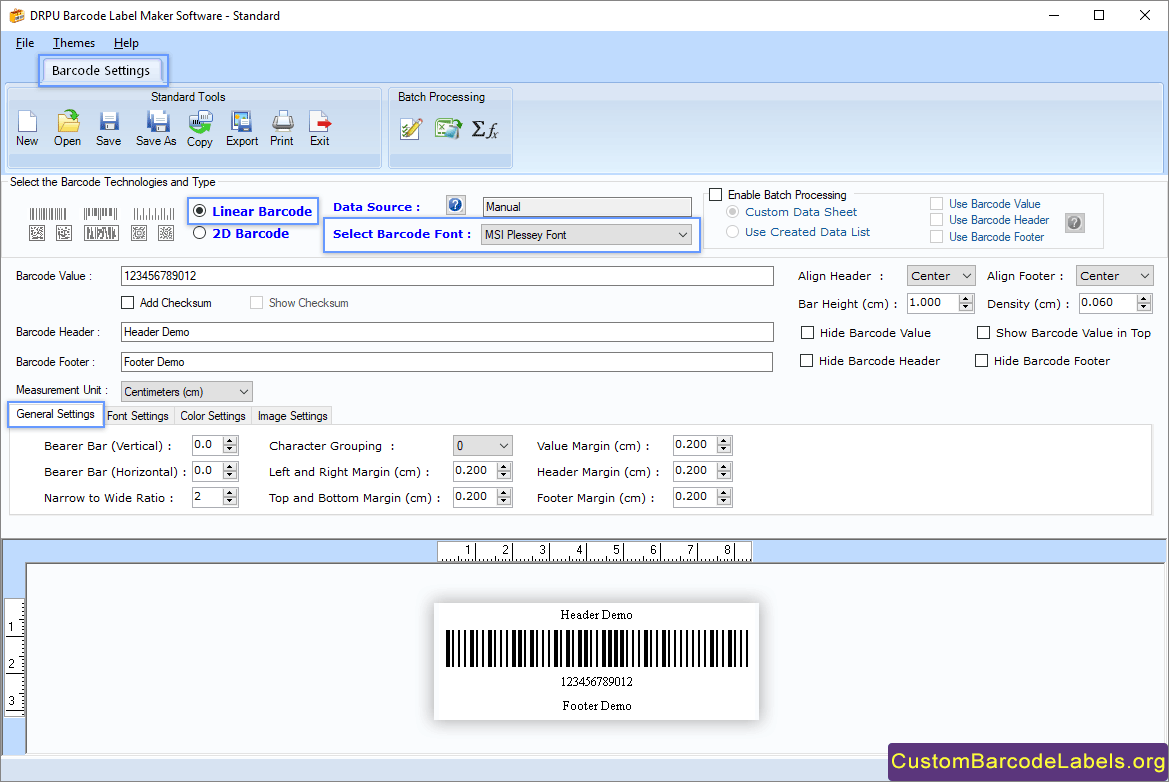 In Barcode Settings, Select Linear Barcode then in General Settings change the margin of Header and Footer.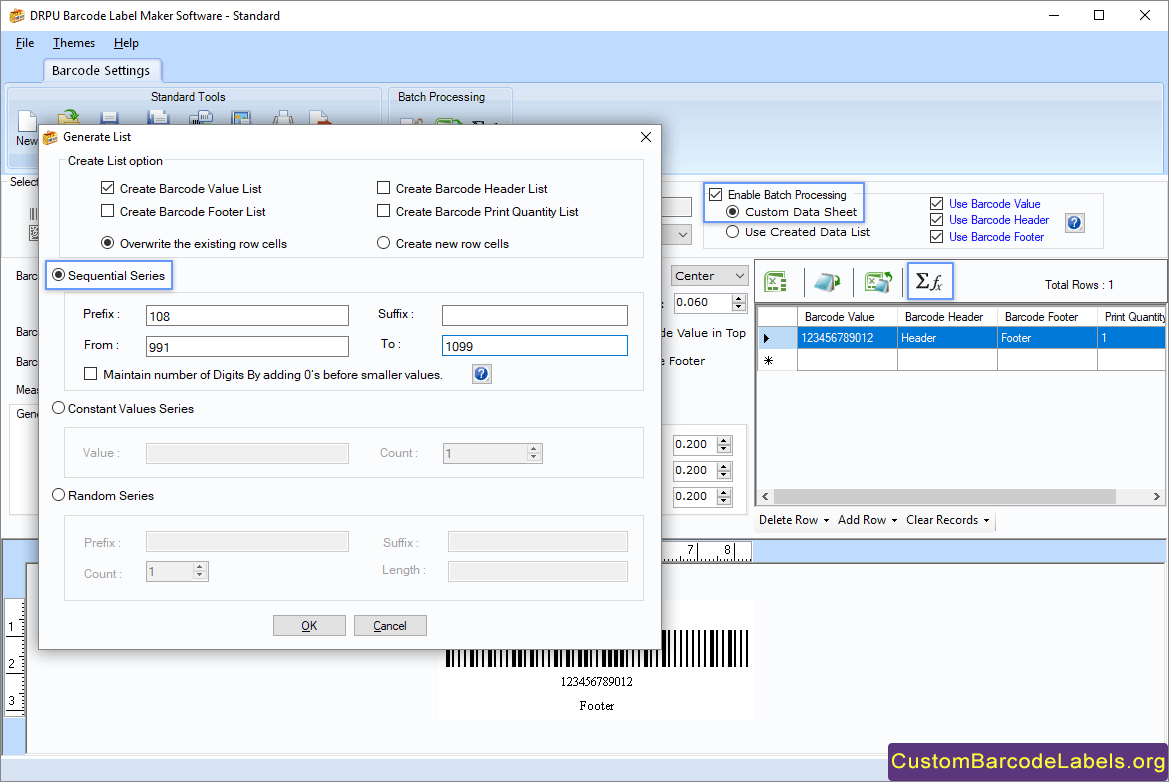 In Generate List Wizard, Select Sequential Series then enter the From and To Value.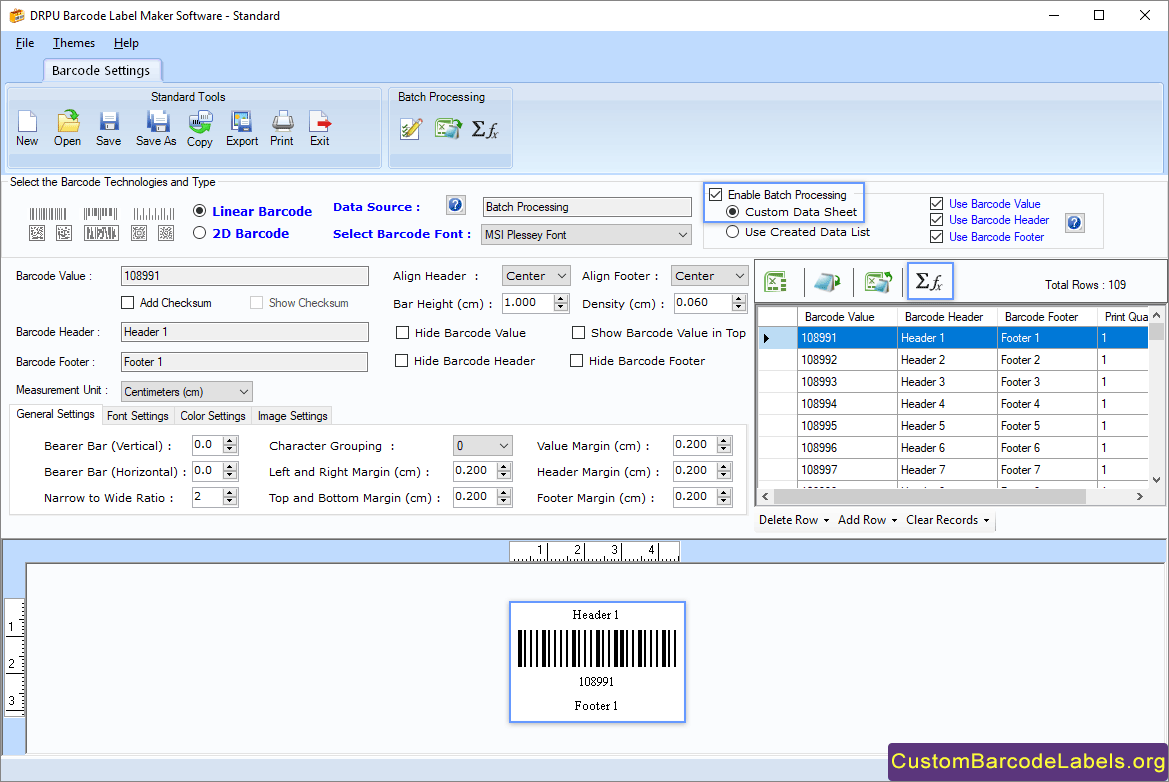 Enable Batch Processing and Select Custom Data Sheet to generate the barcode series as shown in fig.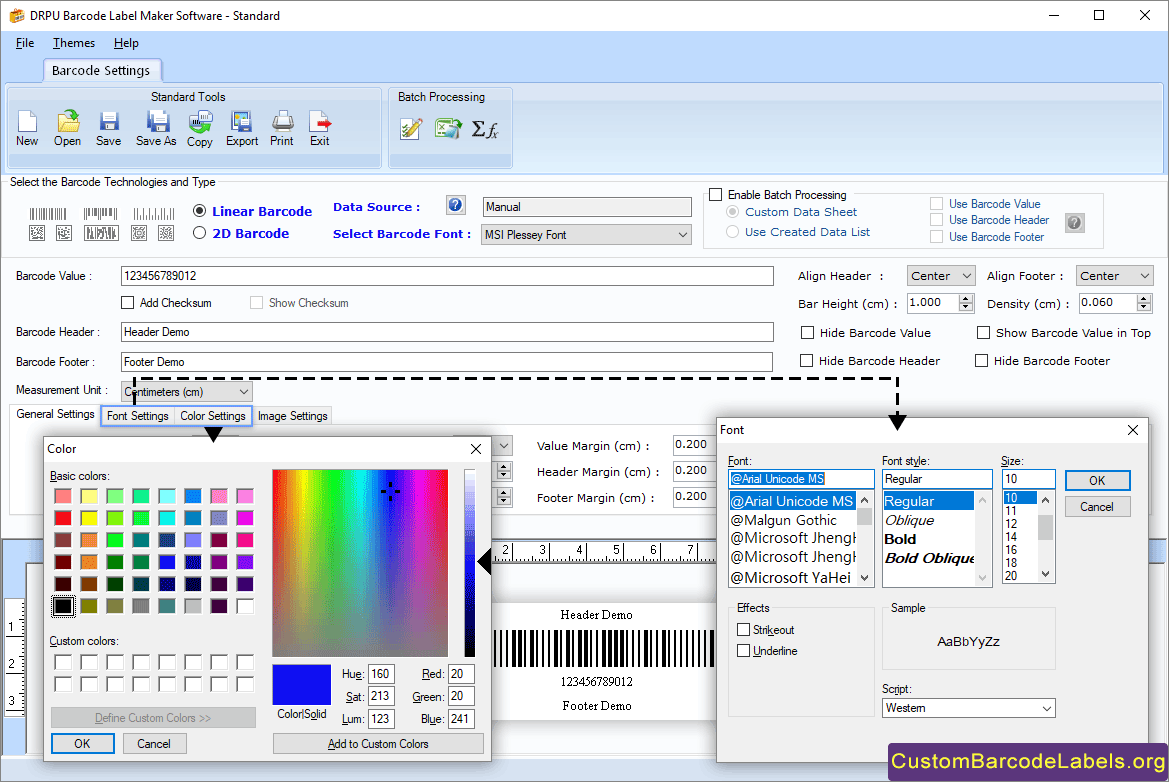 Select Font Settings to change the Font, Font size and Font Style of the text.