Select any one option from Design Birthday Invitation or Design Birthday Greeting then enter the Label Name and Label Size.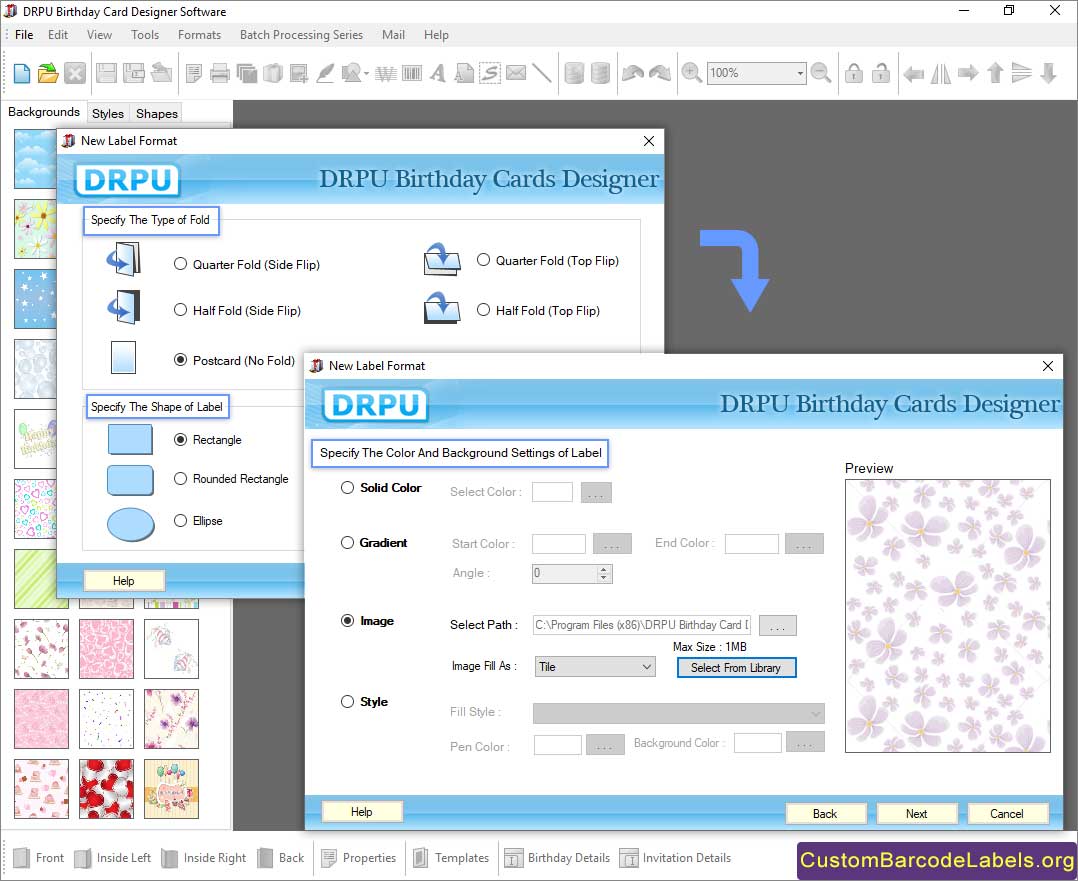 Specify the Type of Fold and The Shape of Label then browse the image.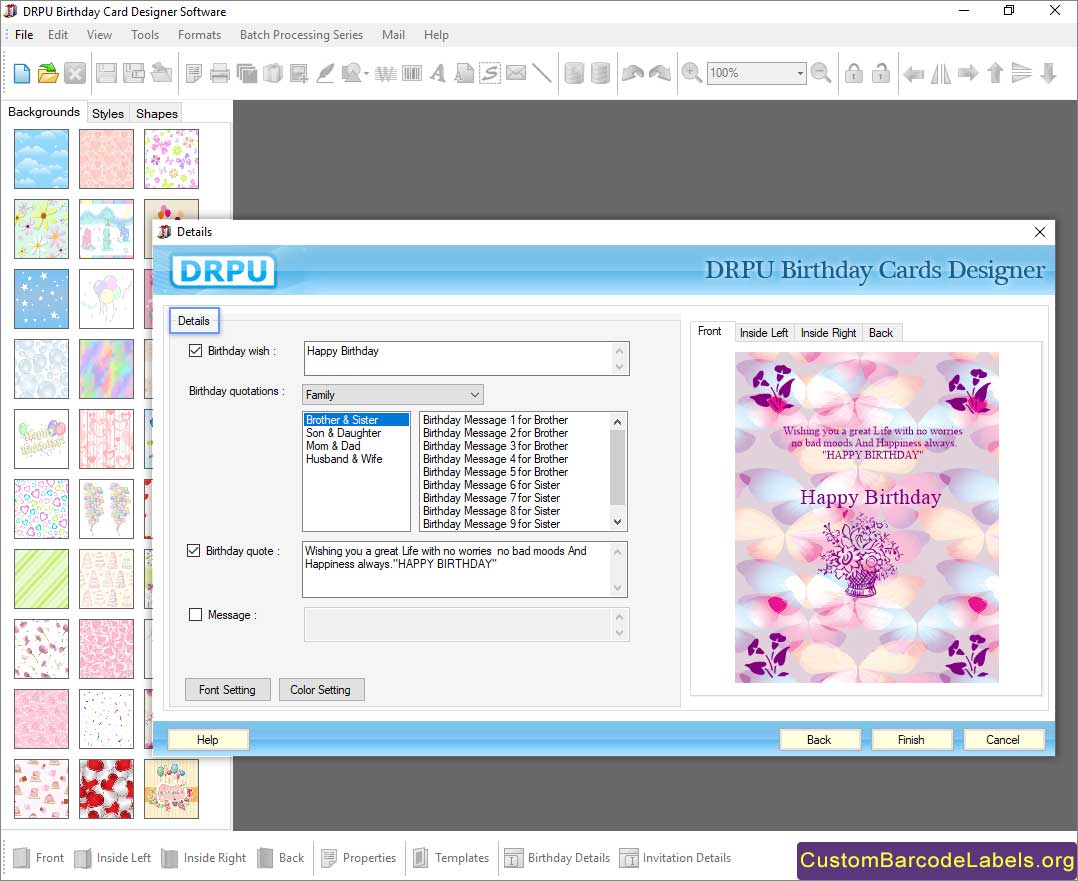 Enter the Birthday Wish and Birthday Quote and select the Birthday Quotations.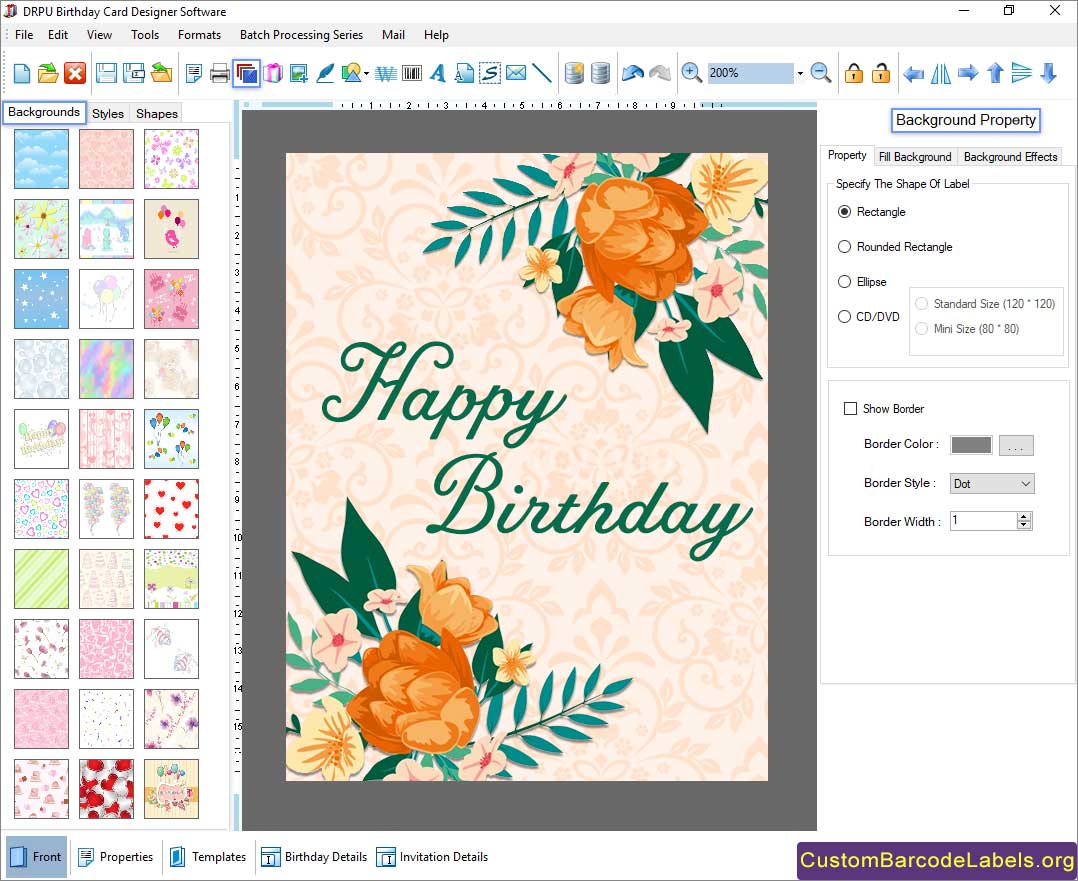 Click on Background Property then Specify the Shape of Label like "Rectangle" then change the border color and style.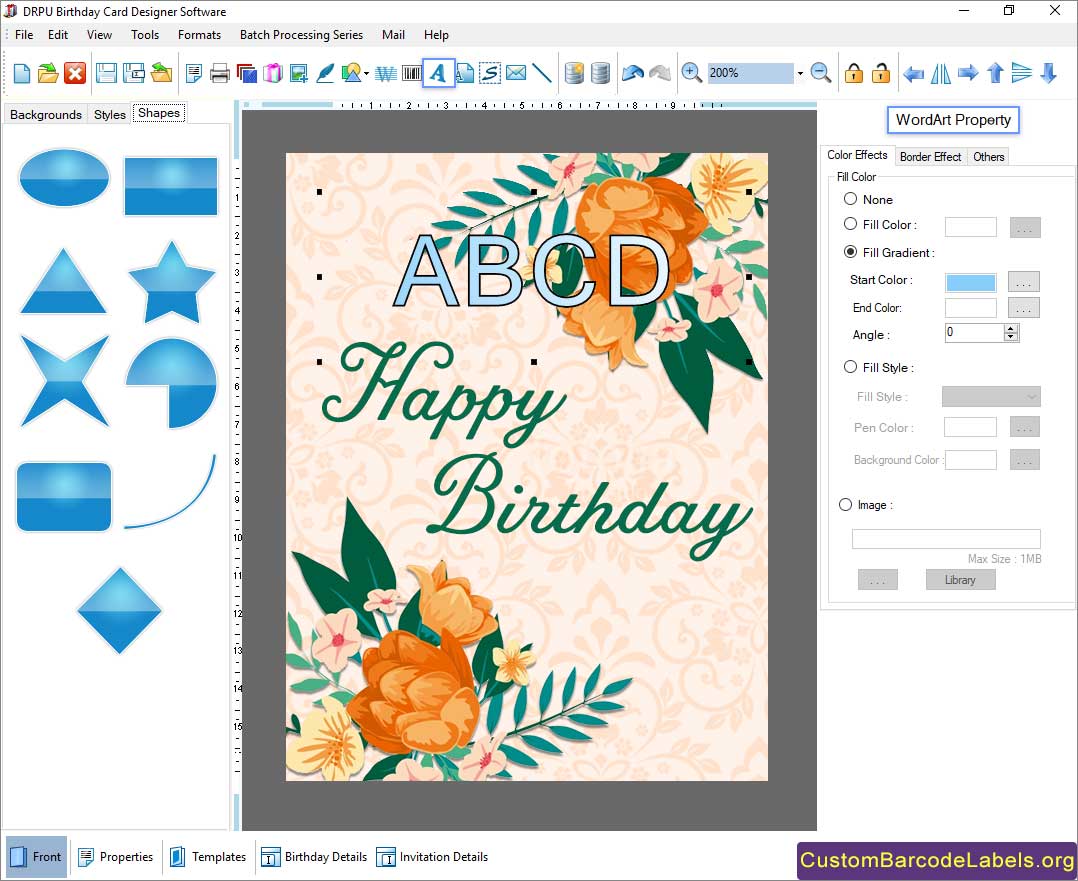 Click on "WordArt Property" then change the color effects and border effects as shown in fig.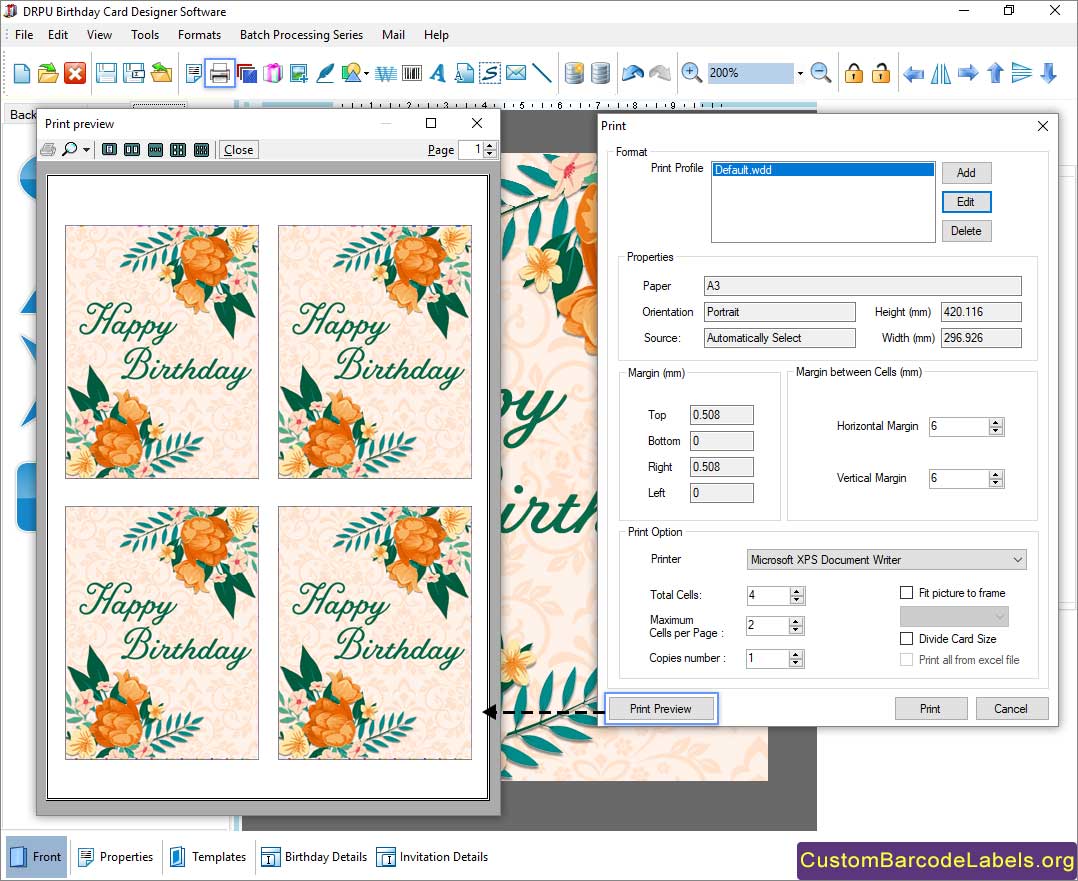 Set the Print Properties as per needs.