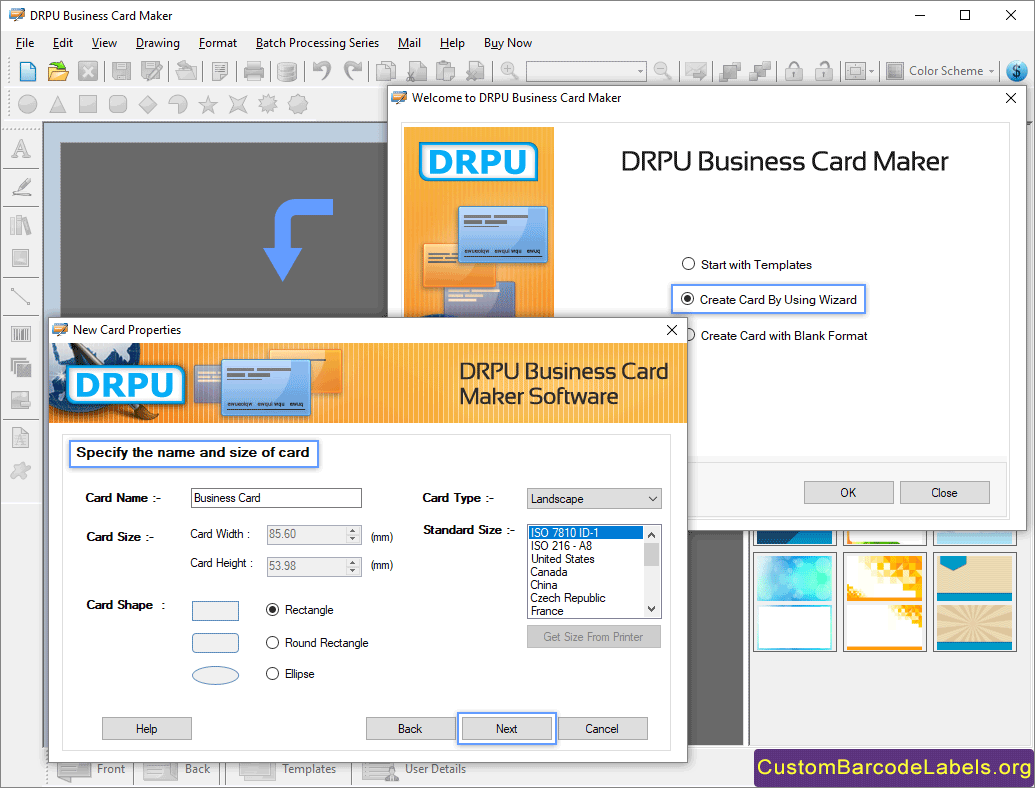 Click Create Card by Using Wizard then select Card Name, Card Type and Card Size according to your requirement.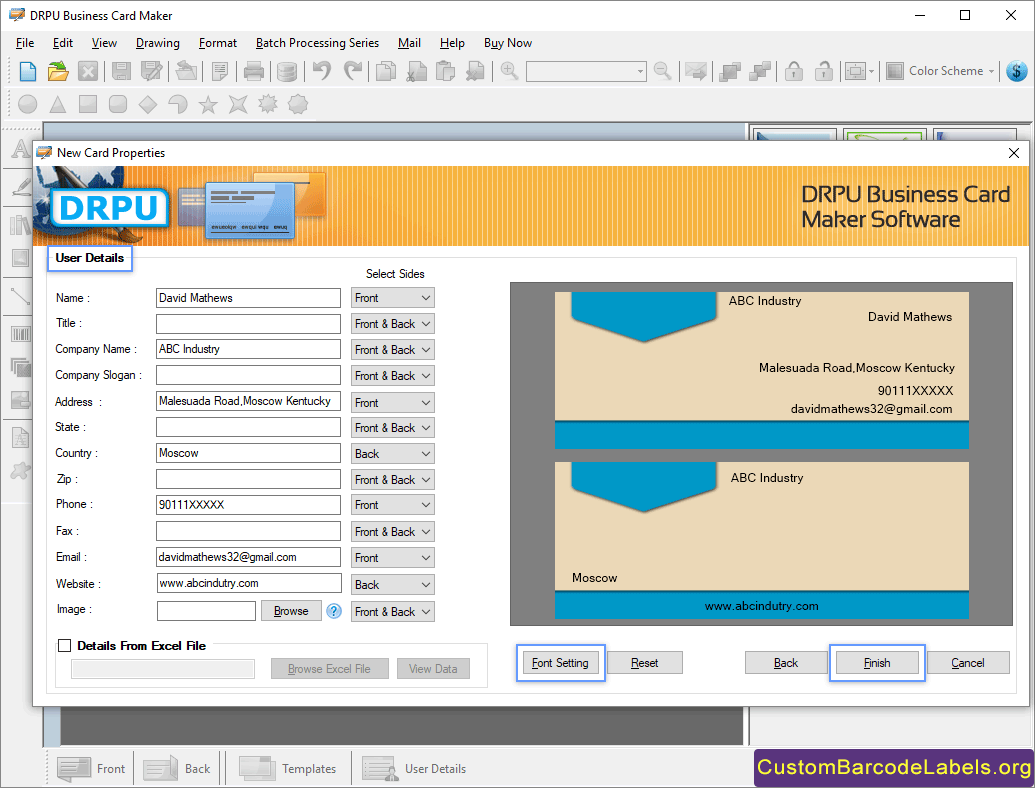 Enter the User Details like Name, Company Name, Country, Phone and so on then click Finish.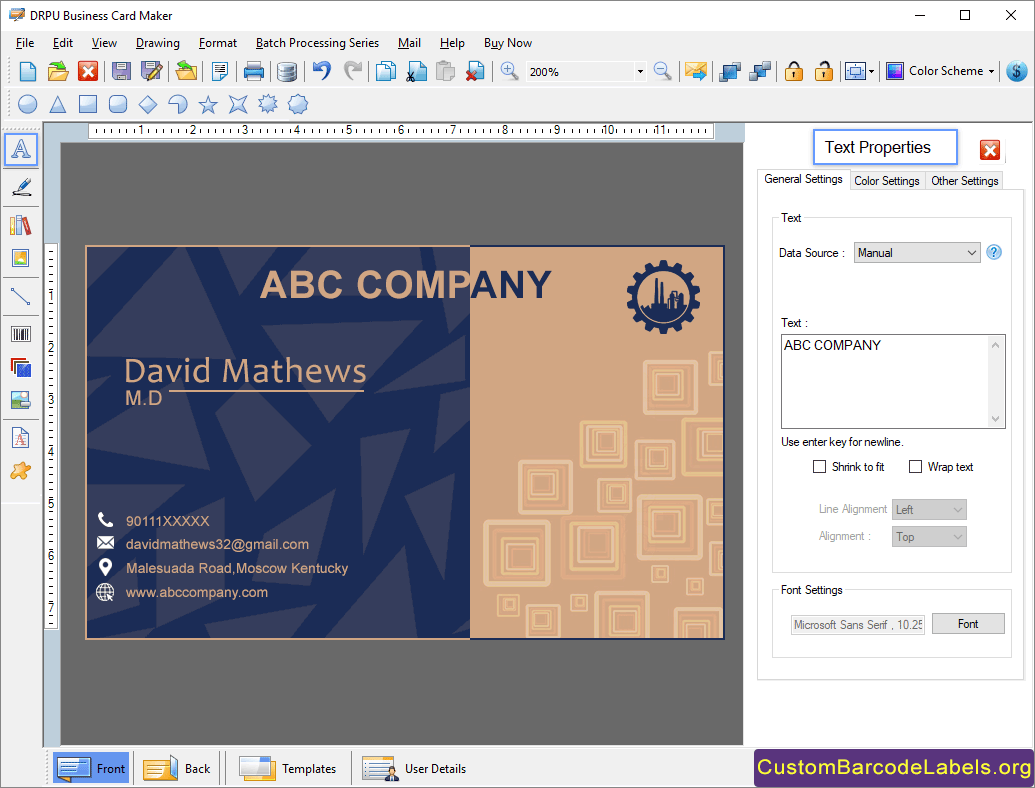 Click on "Text Properties" then in General Settings enter the text as shown in above fig.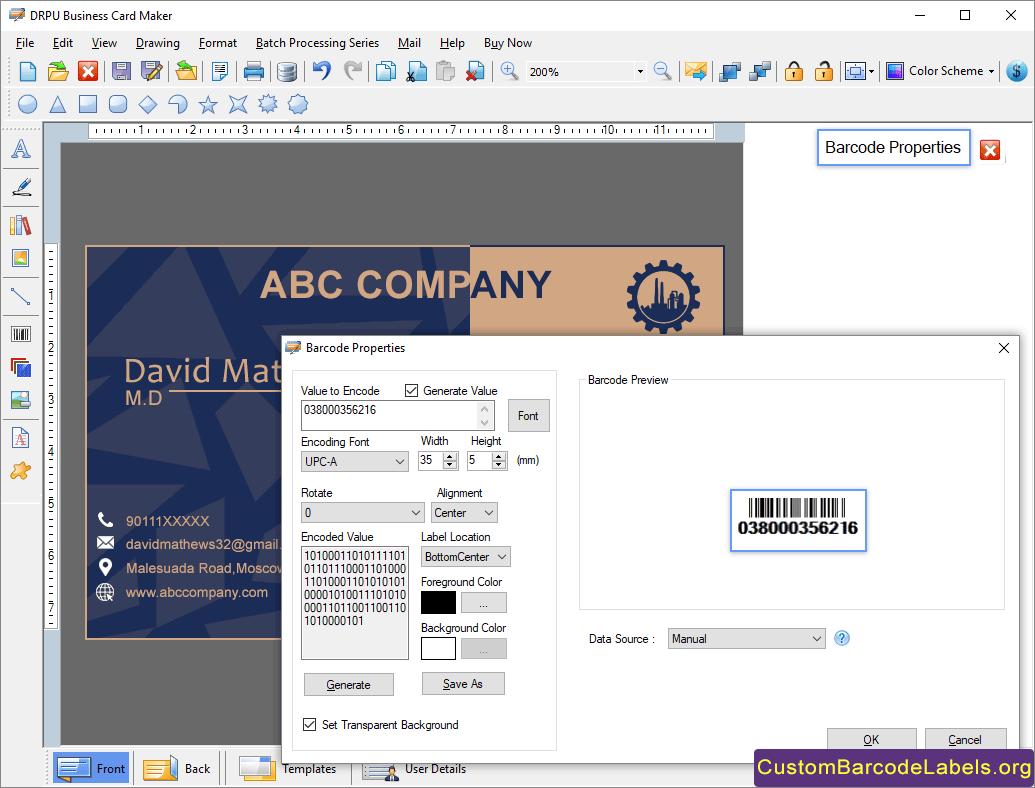 Double click on Barcode to open a Barcode Properties then enter the width and height of the barcode.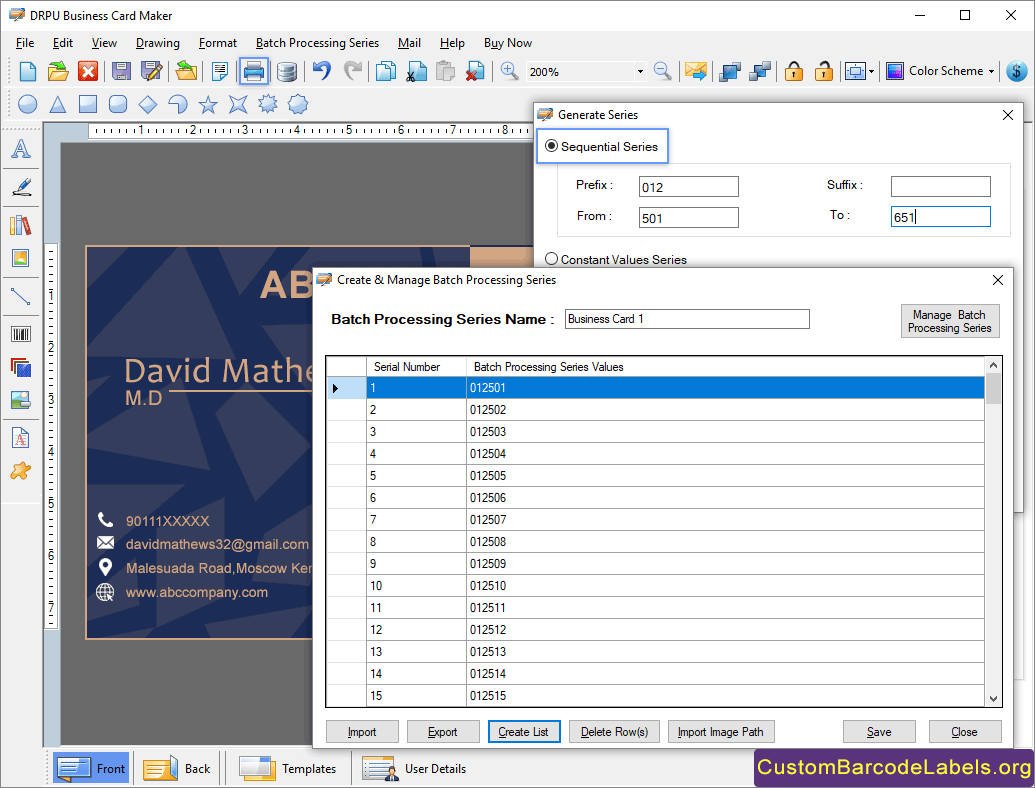 Select Sequential Series then enter the values in From and To, and your batch processing series created.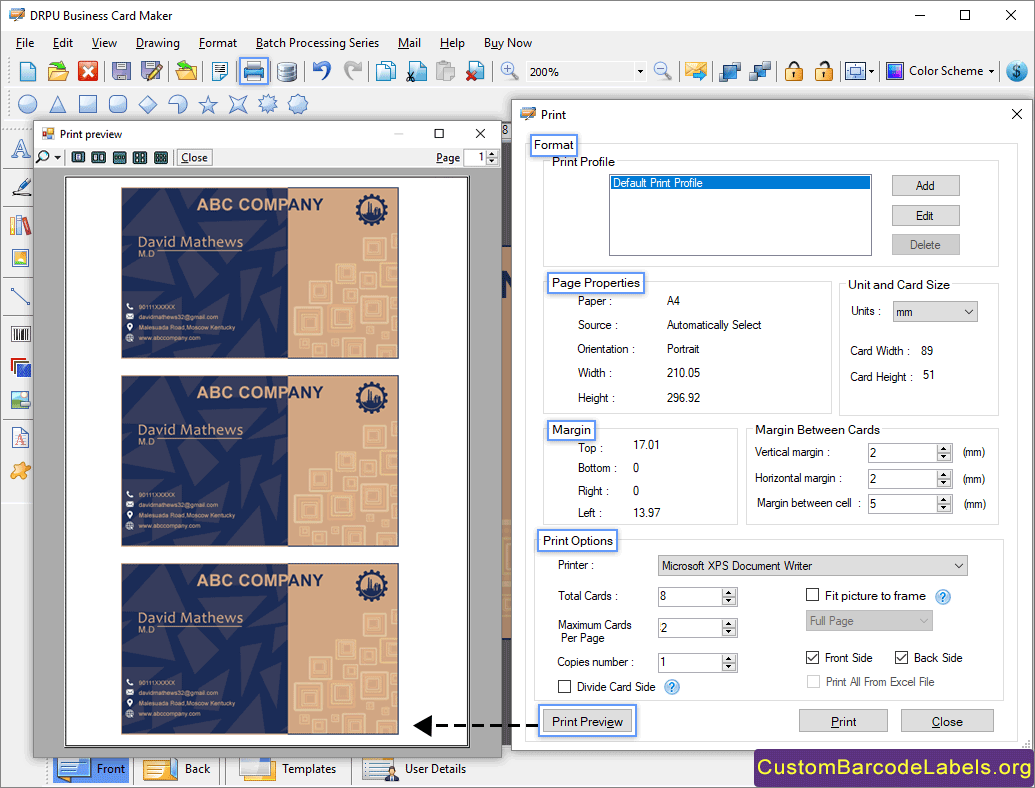 In Print Wizard, change the Format, Page Properties and Margin as per needs.