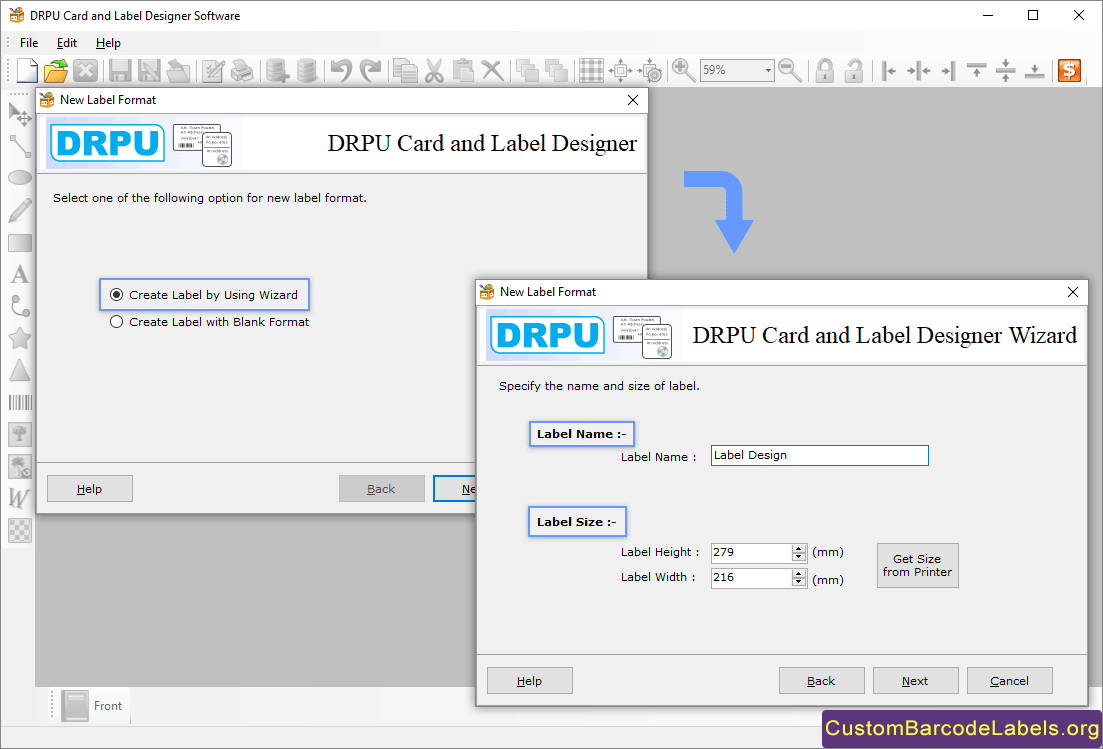 Select one option for new label format then enter the Label name and Label Size(Label Width and Label Height).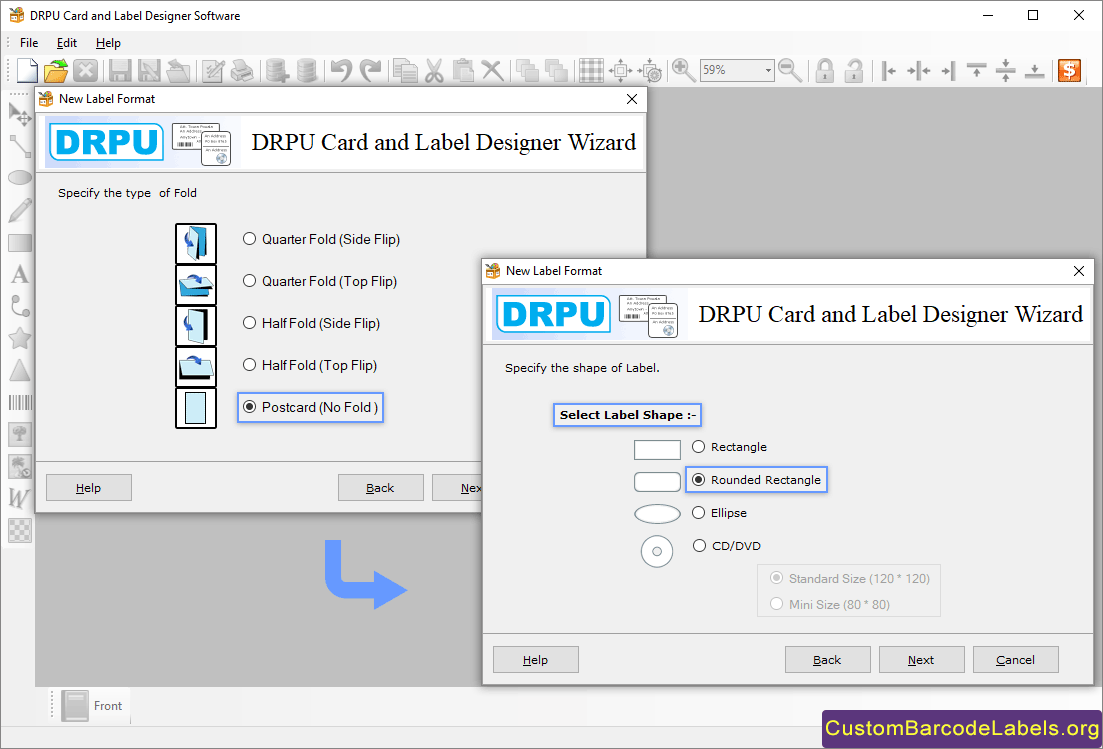 Specify the Type of Fold and click Next then Select any Label Shape.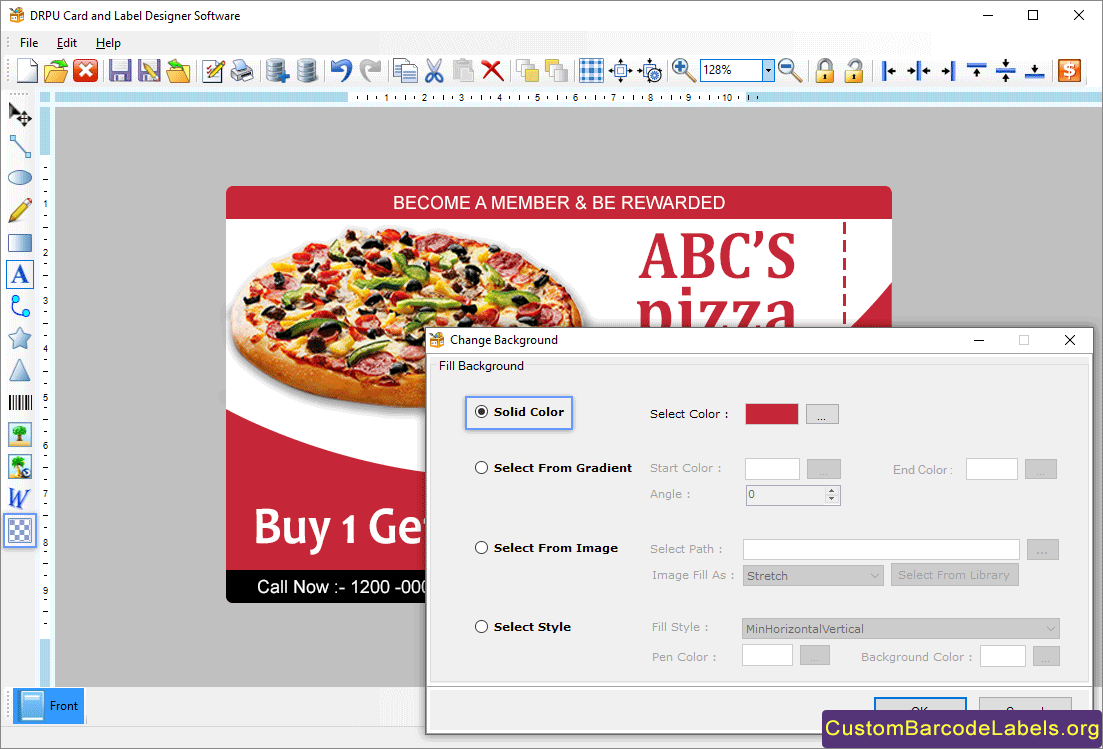 Change the Background of Card's Front view by adding any solid color on the card.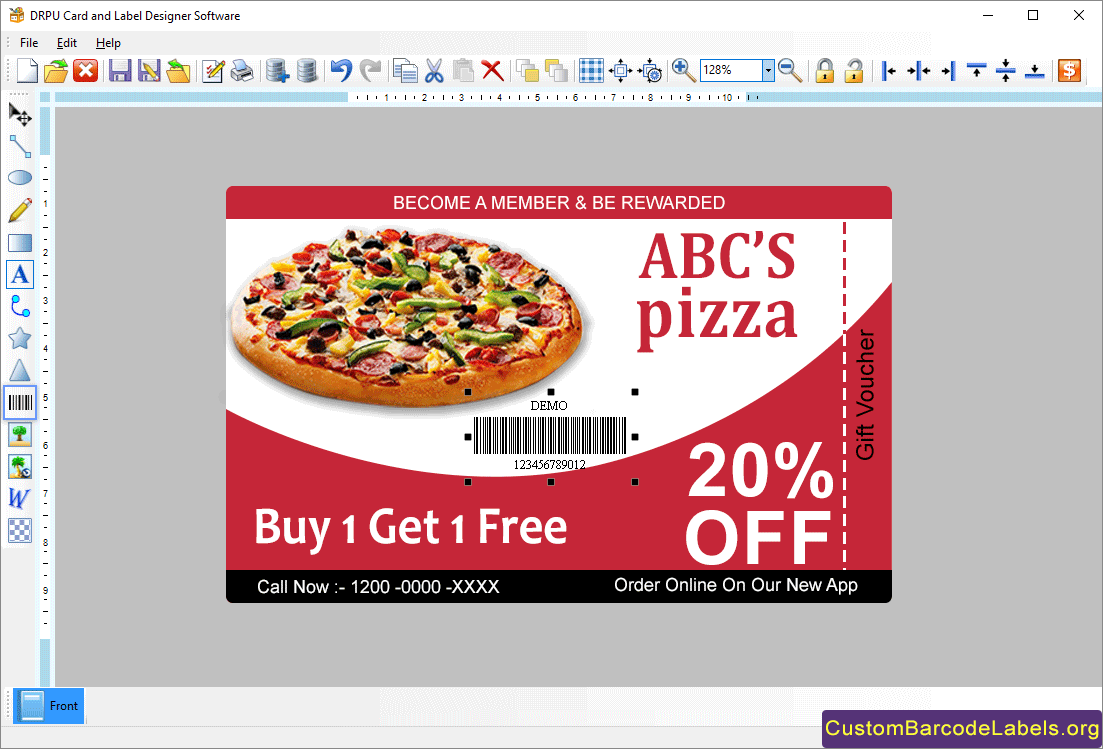 Add Barcode on the Card by clicking Barcode icon on the left side.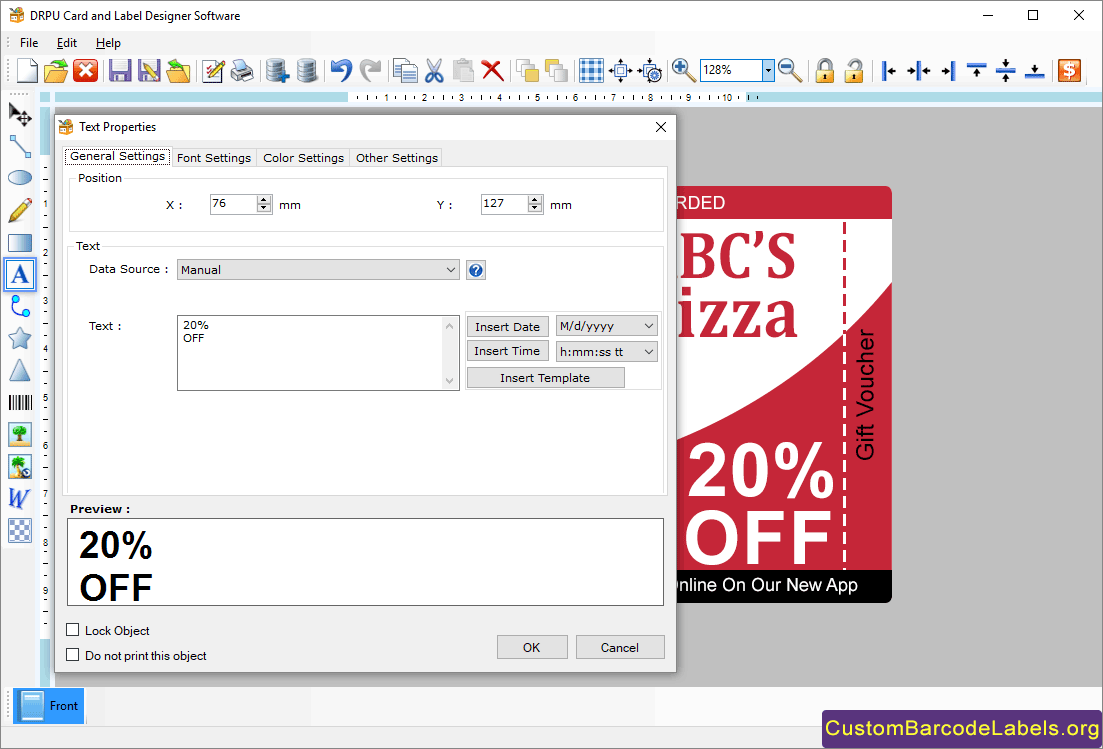 In "Text Properties" Click General Settings then enter the text and Position of X and Y.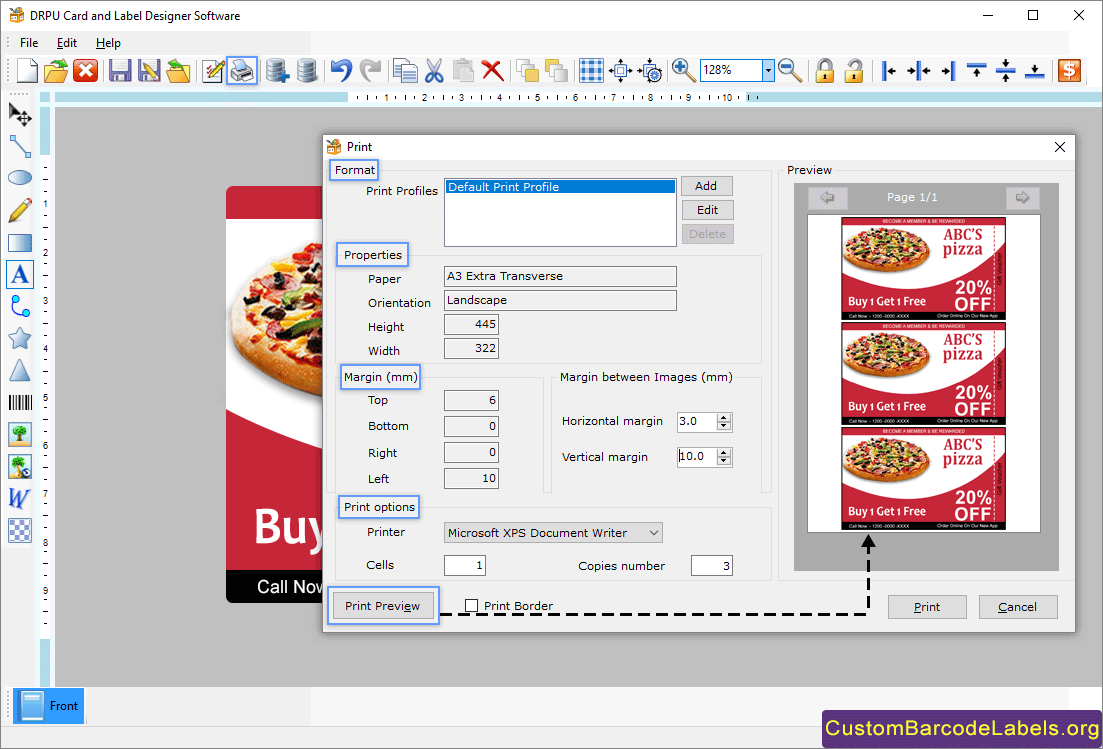 Set the print properties and margins according to your requirements.