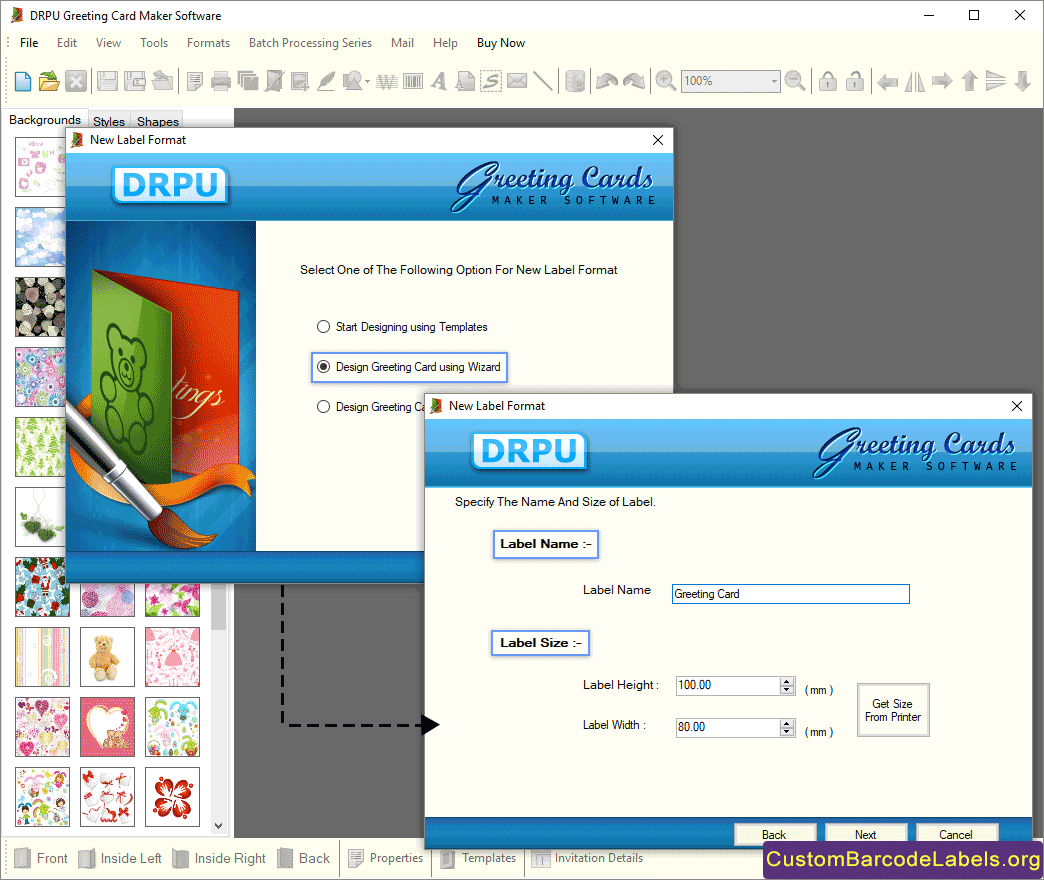 Select one option for the New Label Format then enter the Label Name and Label Size.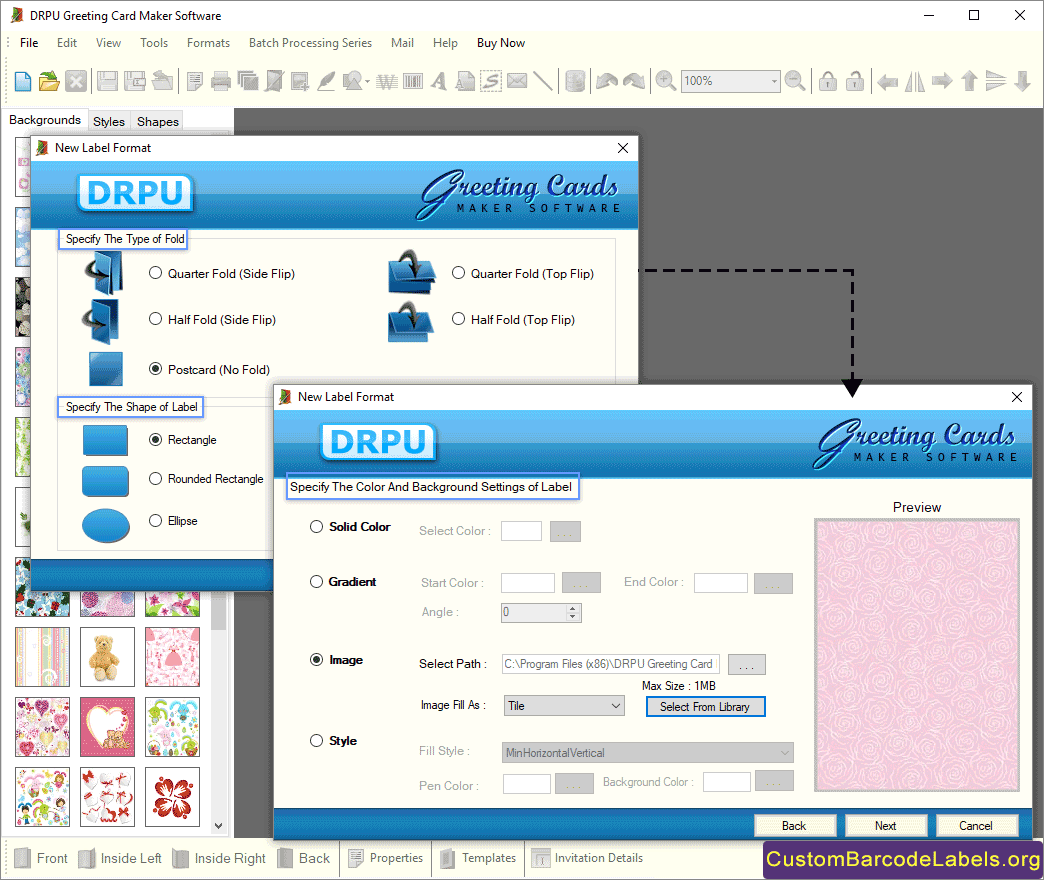 Specify the Type of Fold and Shape of Label then specify the color and background settings of the label.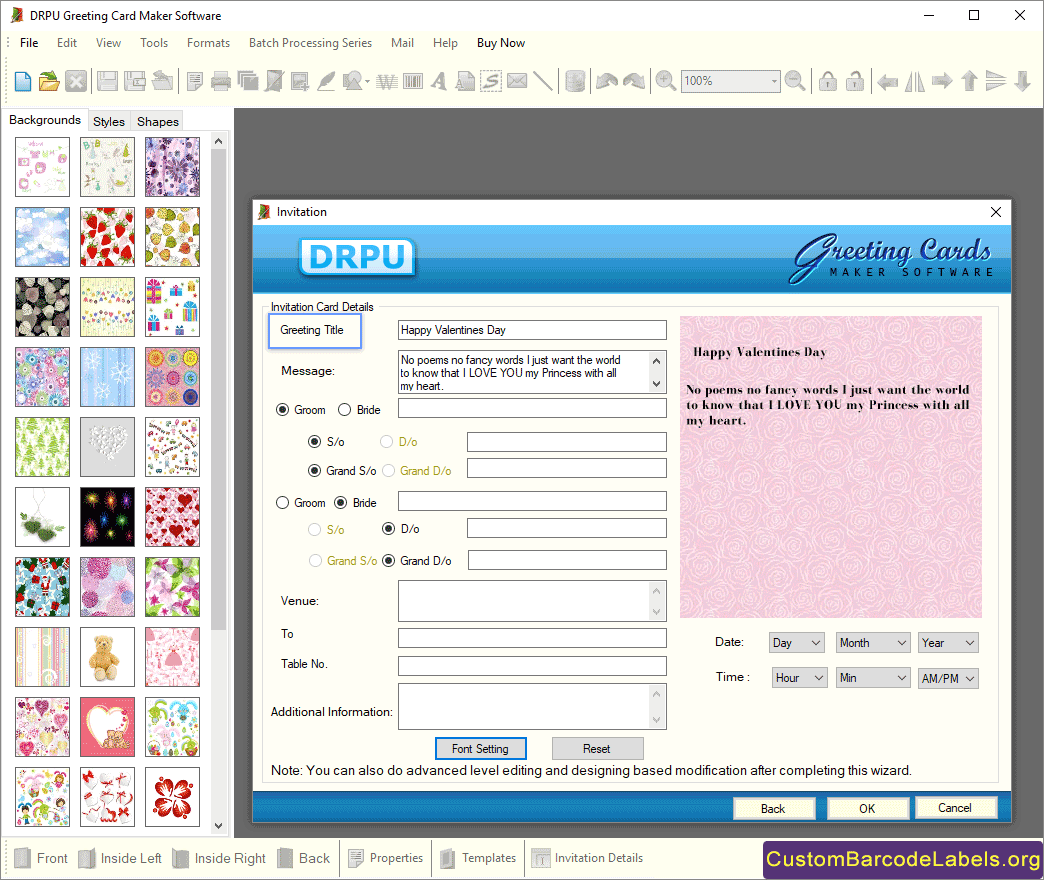 In Invitation Wizard, enter the Greeting Title, Message, Venue, Table No. as shown in fig.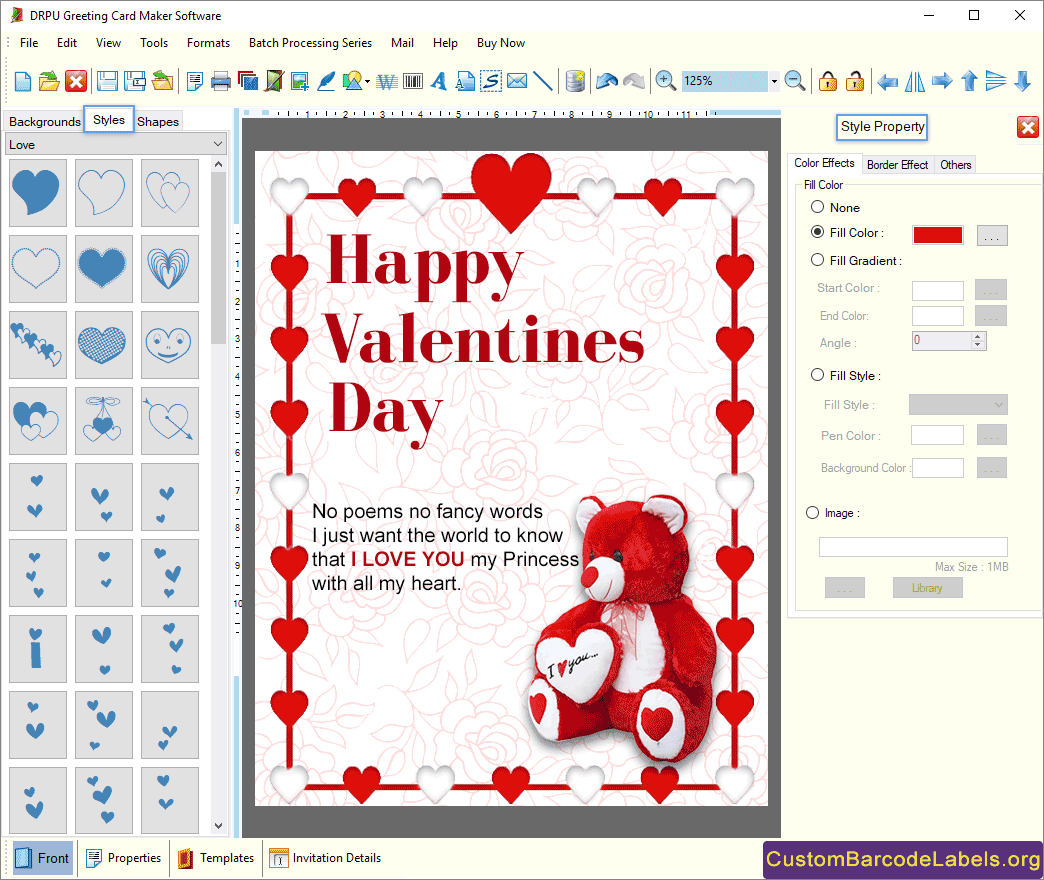 Click Background Property and change the property as per your requirements.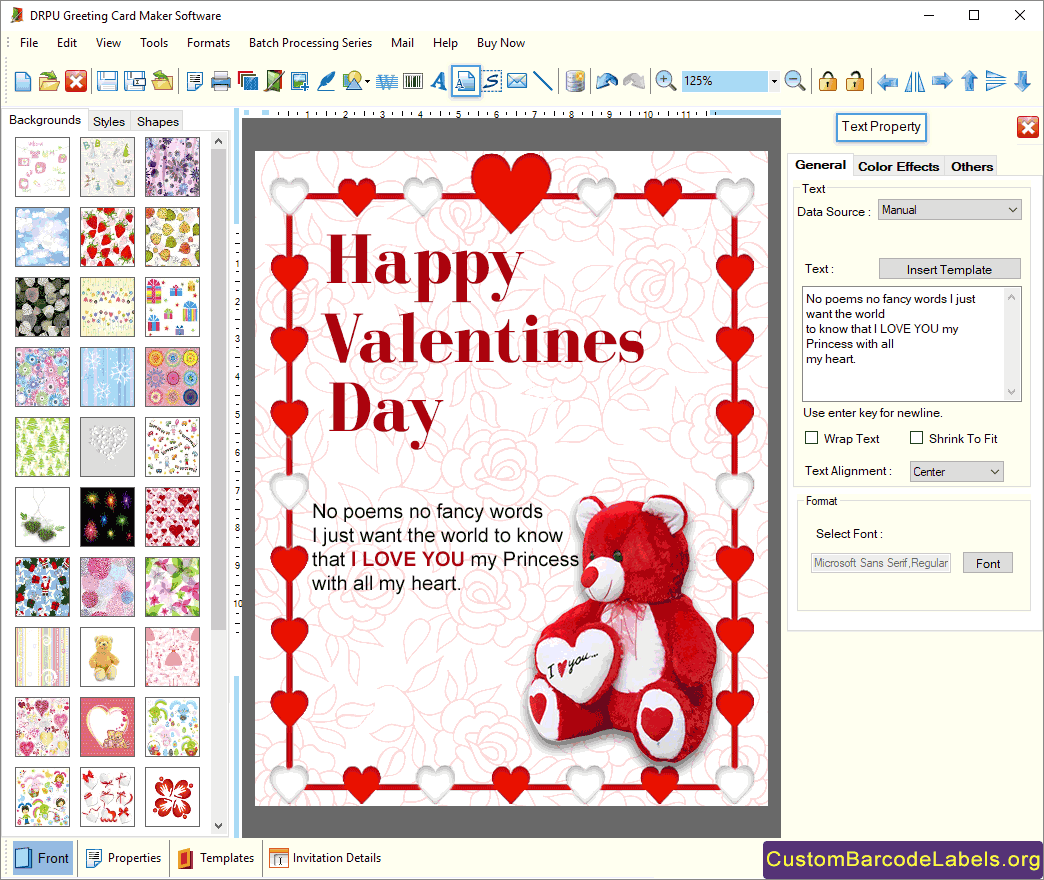 In Text Property, click General then enter the Text and change the text alignment.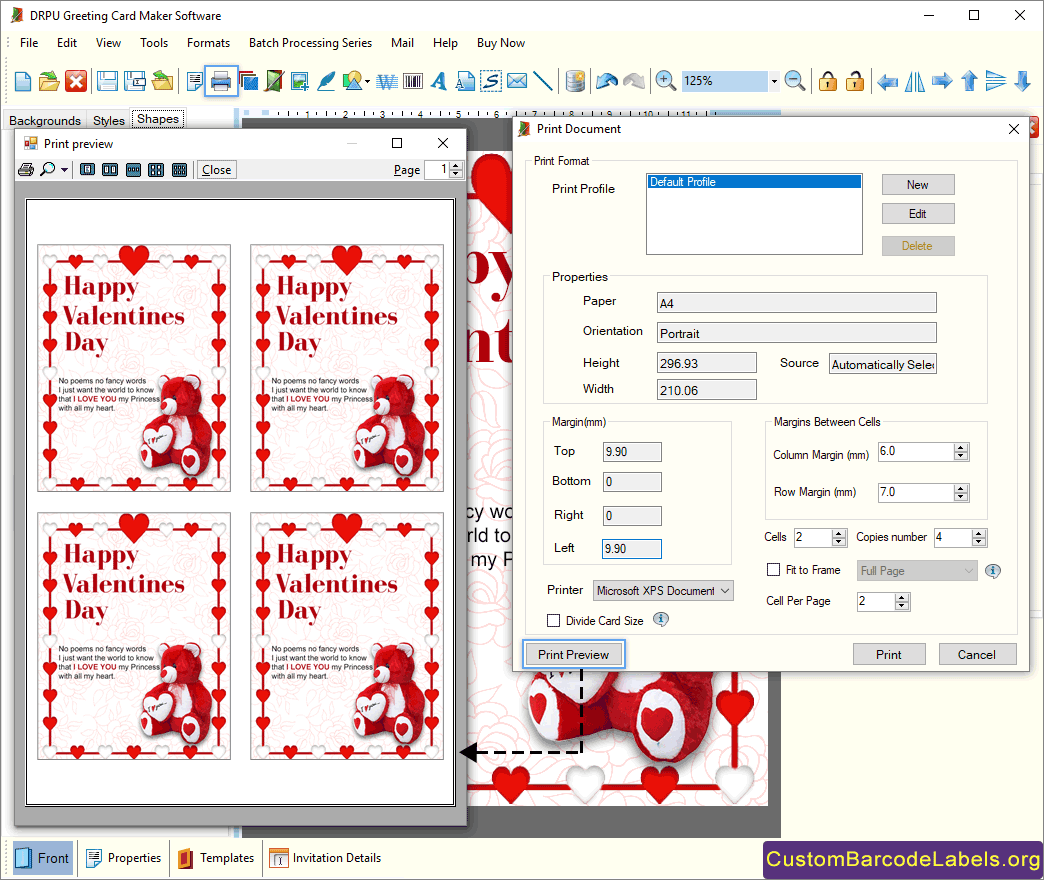 Set the properties and margin to print the document.