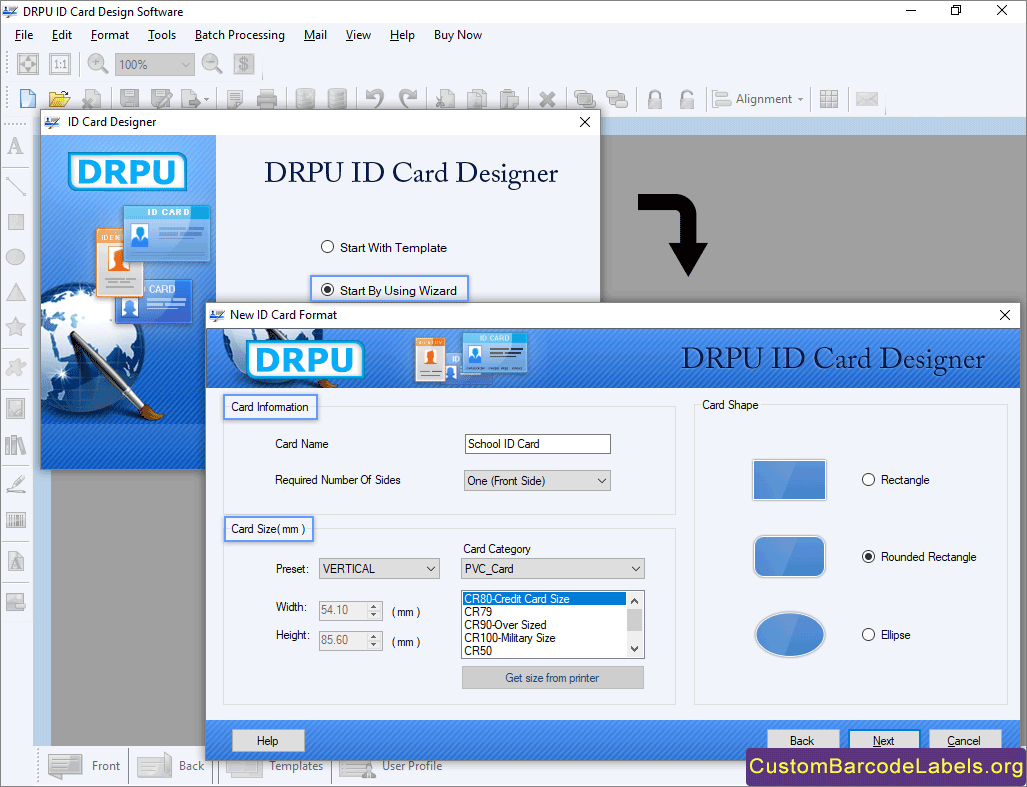 Select Start By Using Wizard then enter the Card Information and Card Size.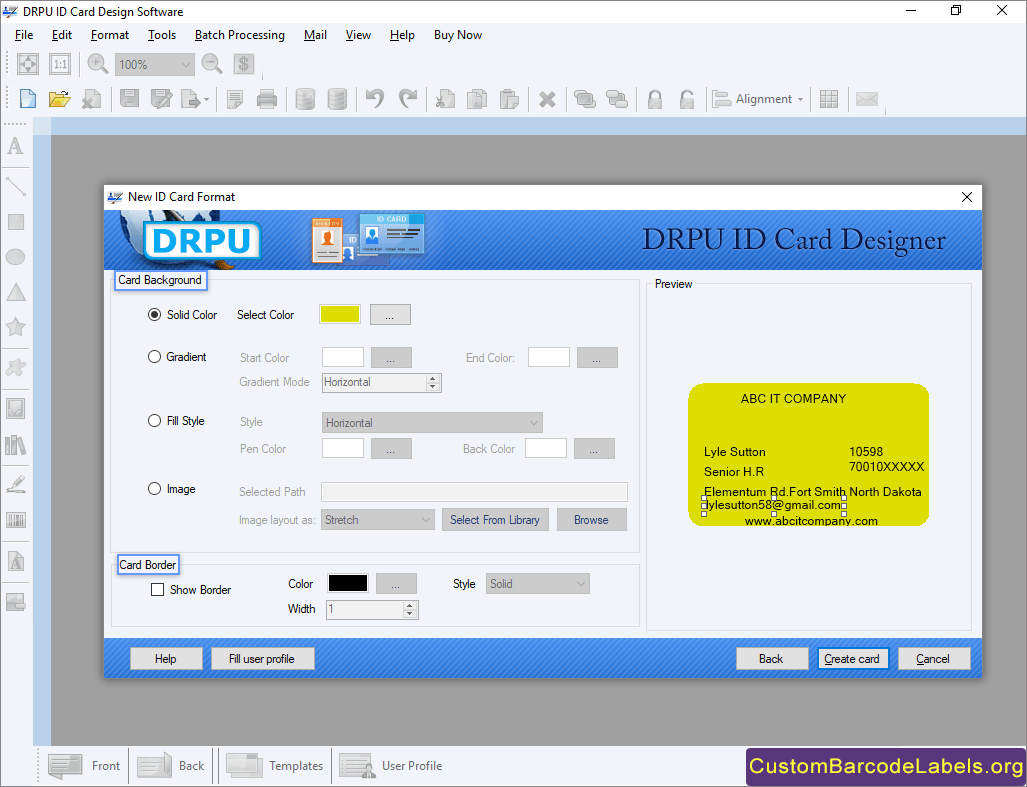 Enter the Card Background Details and Card Border then click Create Card.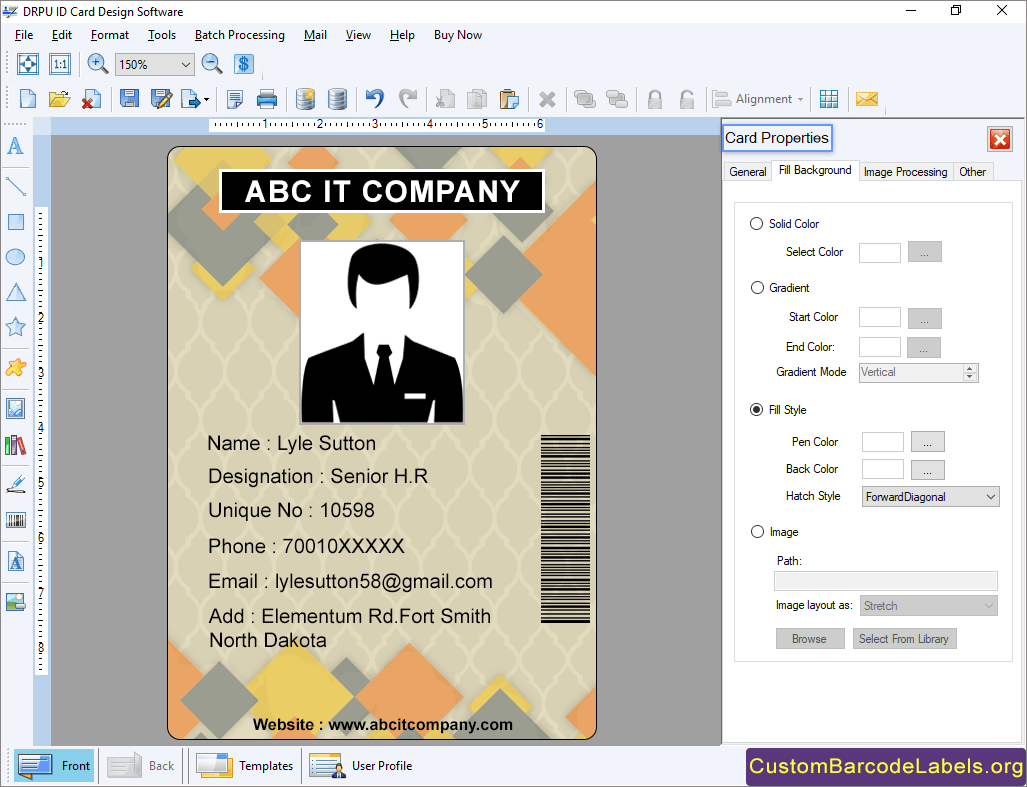 In Card Properties, click Fill Background and change the properties according to your requirements.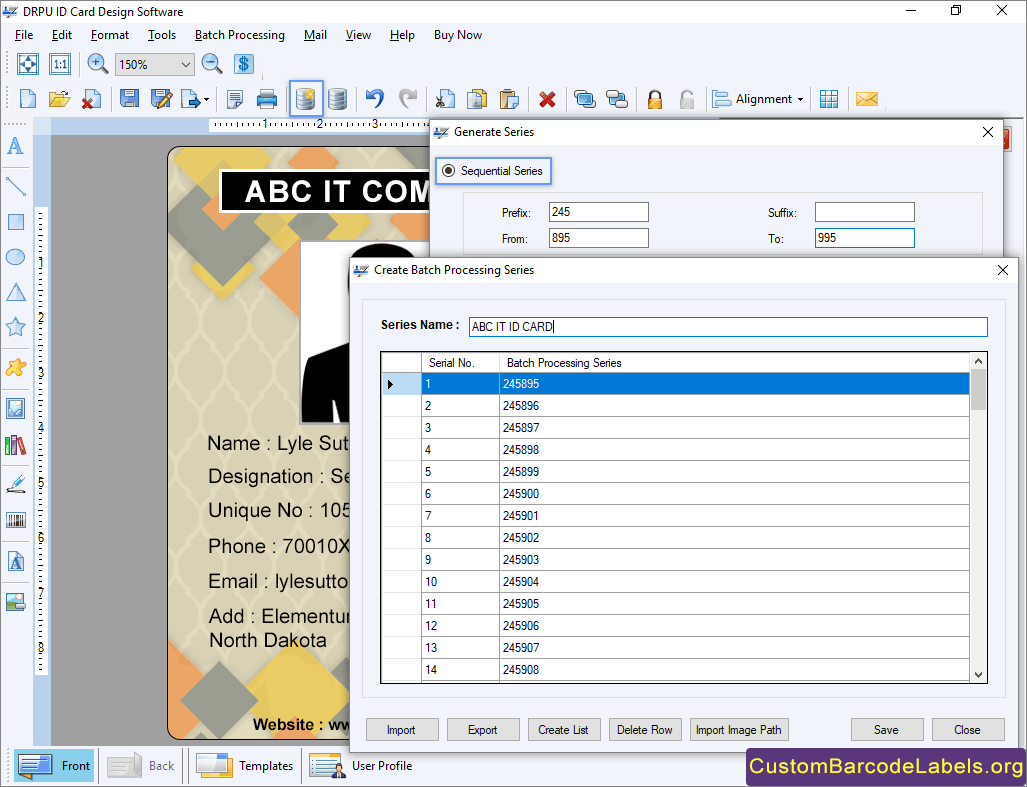 Select sequential series and enter the value of From and To then click Save.
Add symbols on ID Card by selecting the category of the of the card.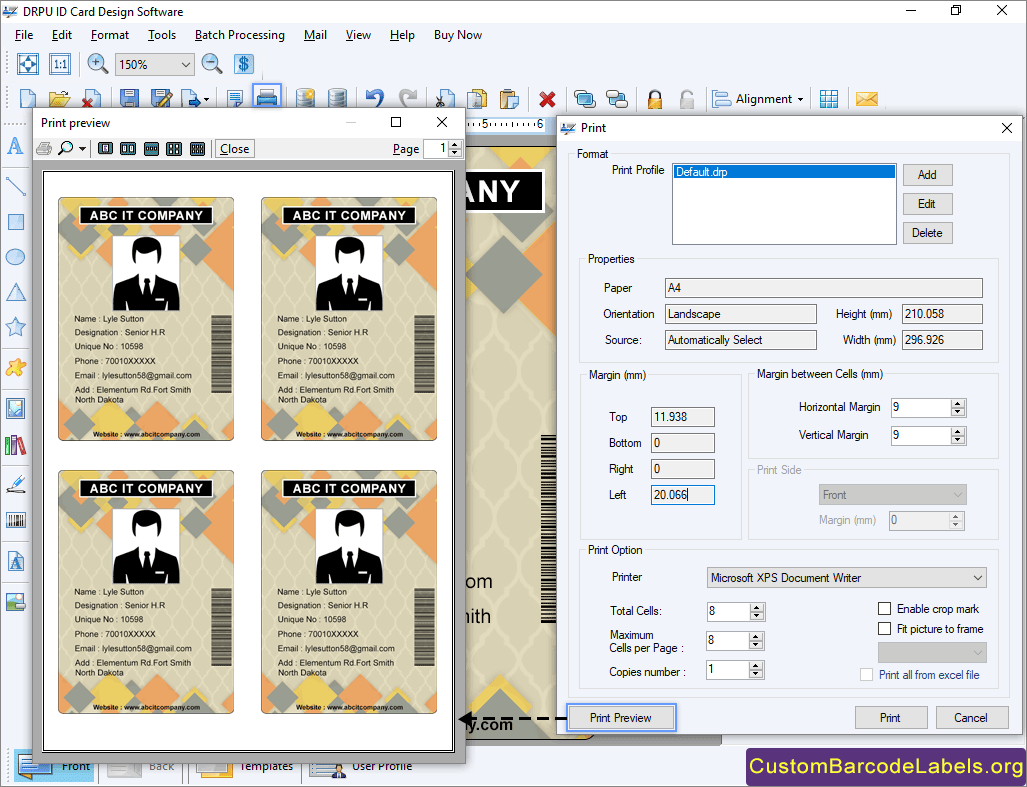 Set the Print Properties and see the Print Preview.