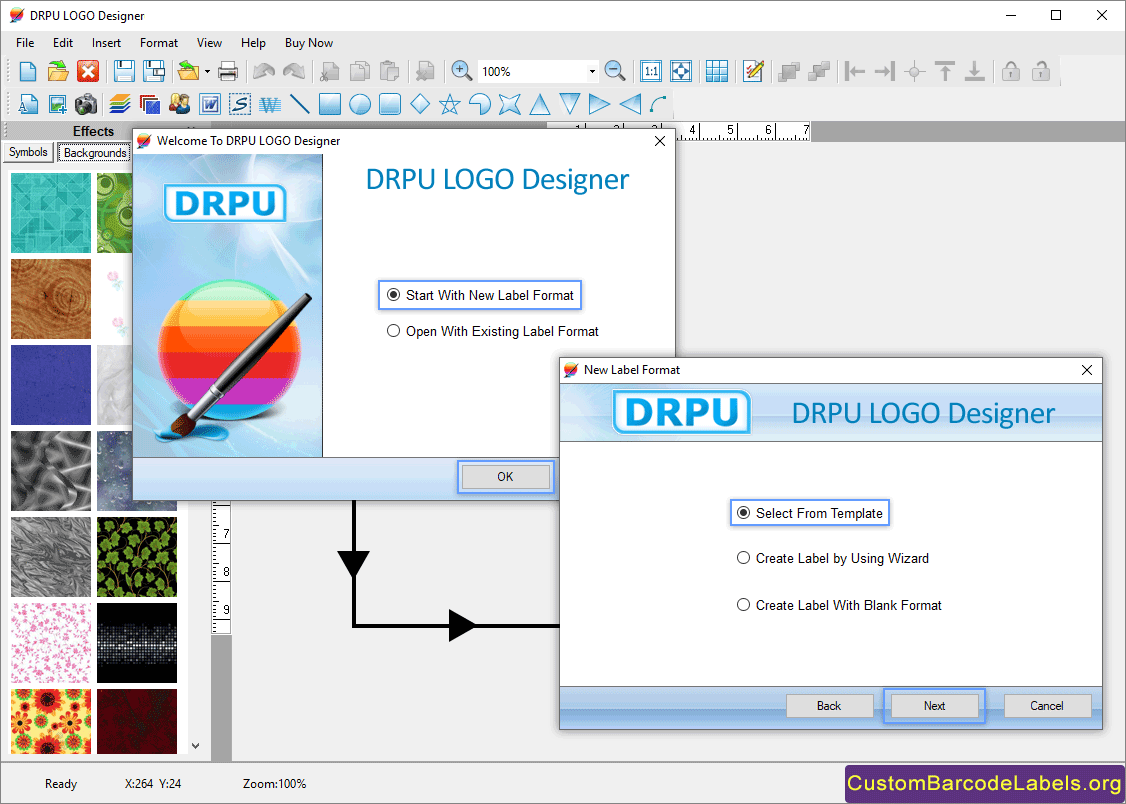 Select one option for new label format to design customize logo.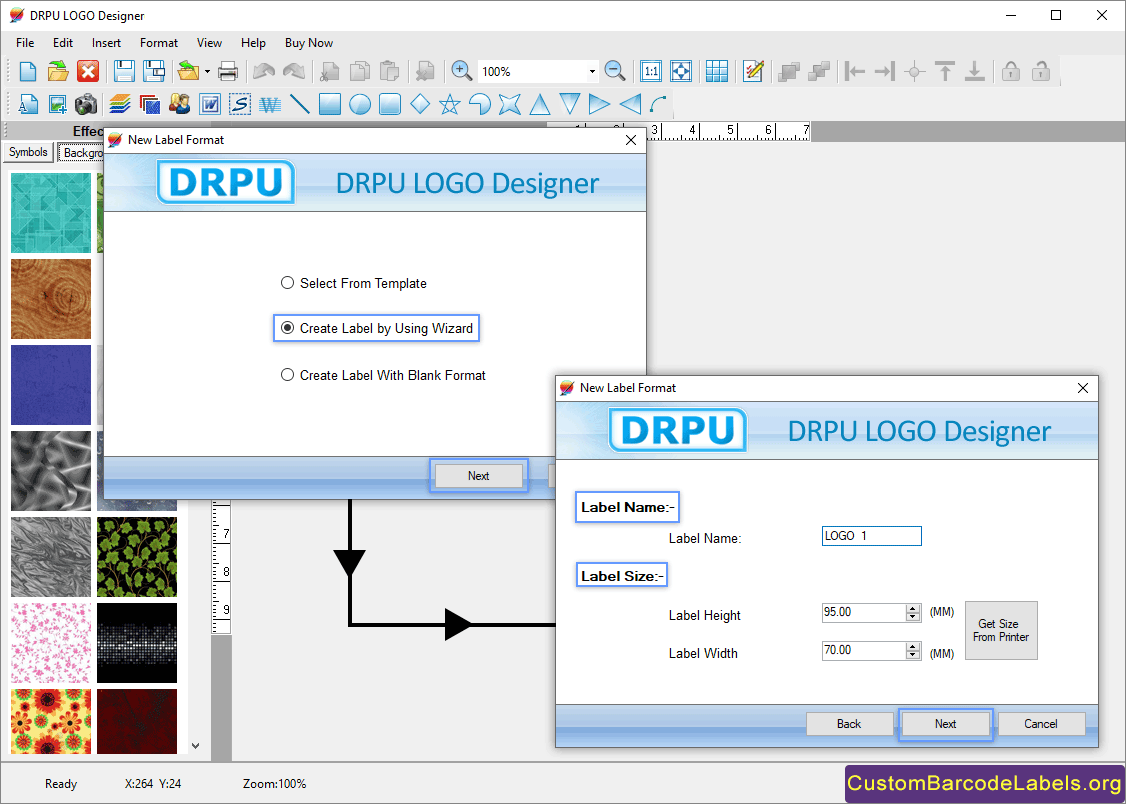 Select Create Label by Using Wizard then enter Label Name and Label Size(Label Width and Label Height).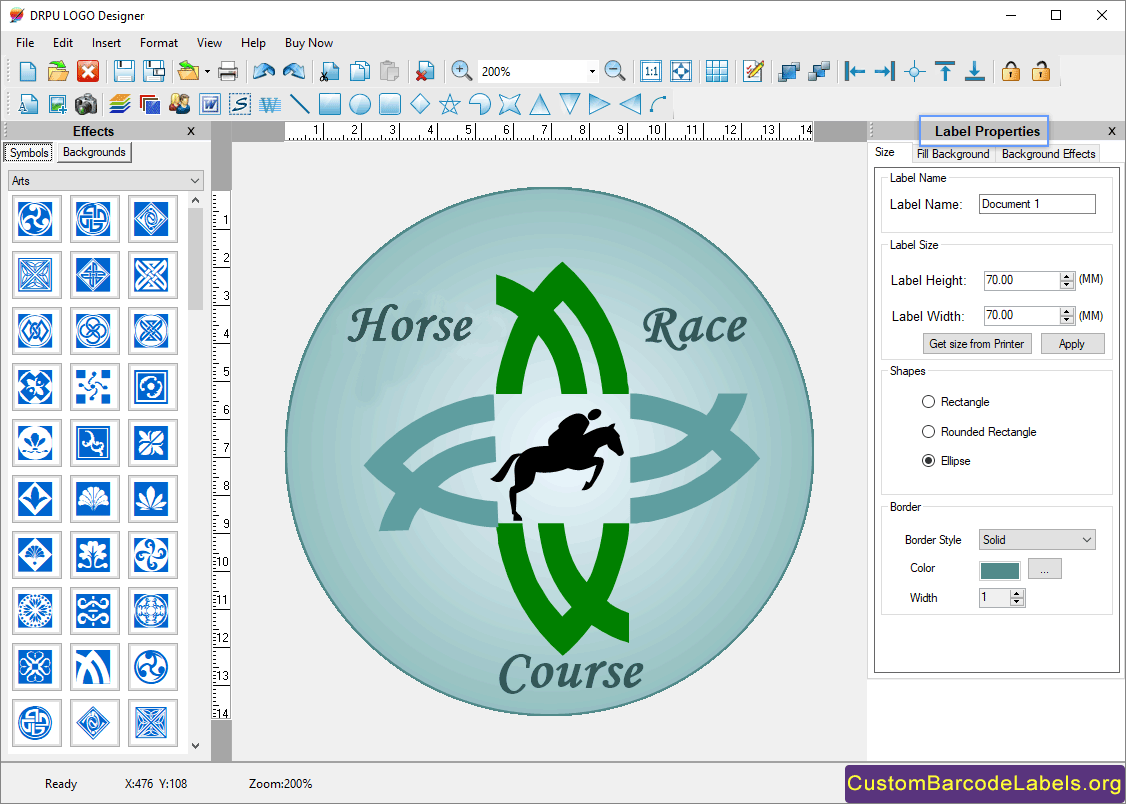 In Label Properties, Change the size, fill background and background effects of the logo.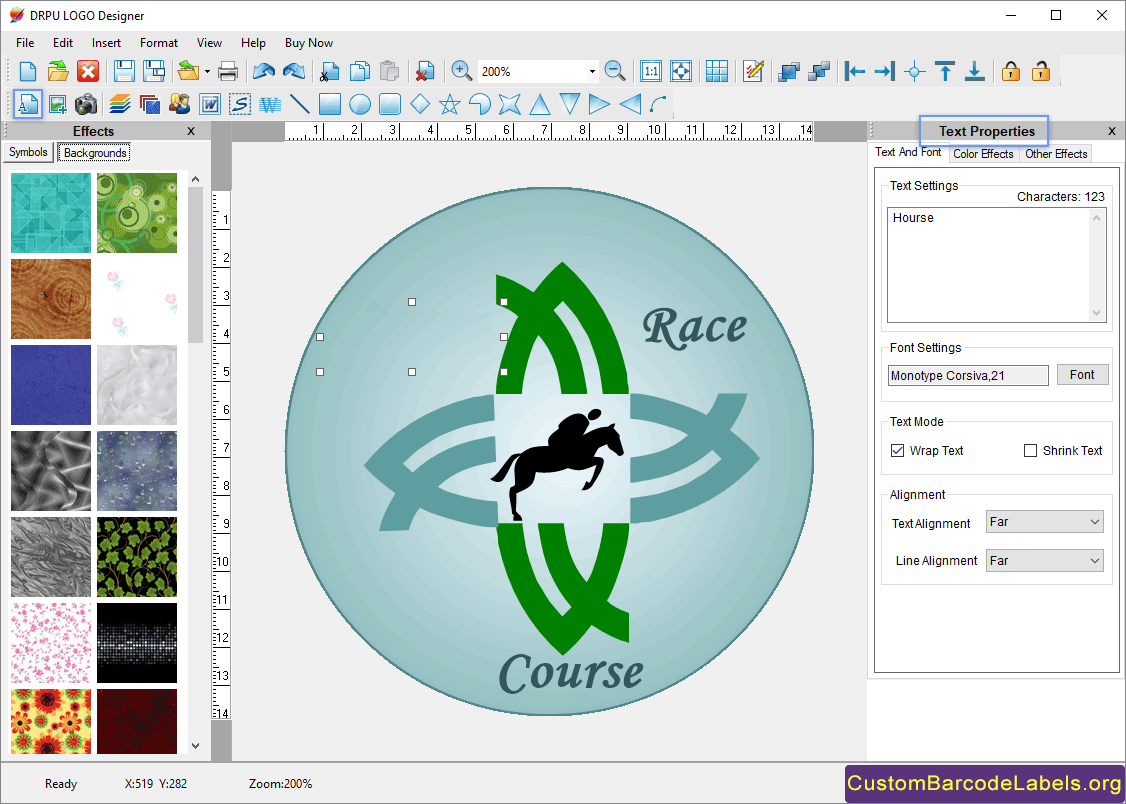 In Text Property, change the "Text And Font" and "Color Effects" of the logo.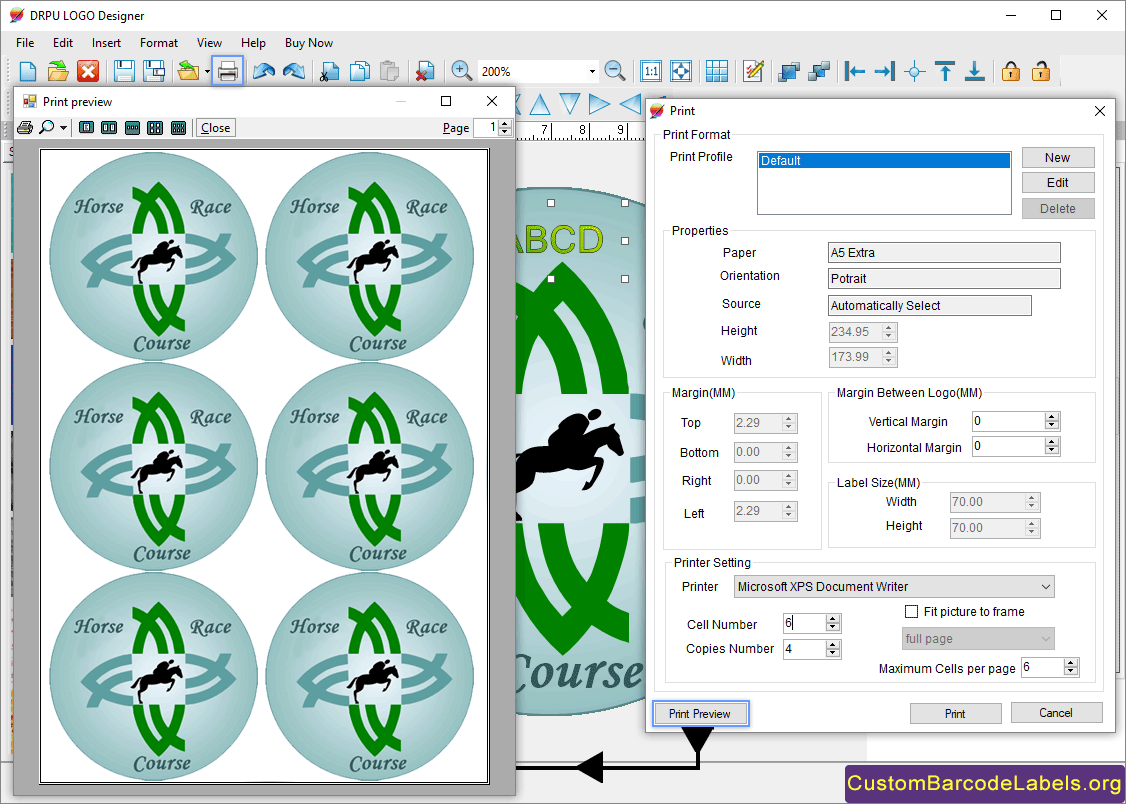 Set the Print Properties then check the Print Preview.